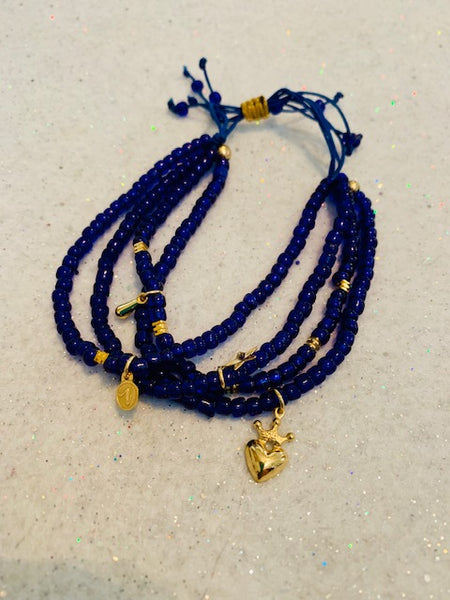 Consecration of Love and Wealth
What is the point of working hard for a relationship if you can't even enjoy it? That seems to be where most couples are at these days. Relationships are a struggle in and of themselves, then you add on top of it the pressure to be financially successful. It's no wonder that the number one reason that most marriages are dissolved has something to with monetary disputes. I mean, when the government can keep people worrying about the basics, they don't have to worry about them coming for their power, right?

Well, the energies and the magic in this piece shake that theory up a bit. If you haven't already found your soulmate this piece will allow you to do that. If you have then this piece will start working for you from the next level. This piece will allow you to know who your soulmate is through psychic premonitions. If the person is your soulmate, you will just know. It's that simple. Then, this piece will allow the two of you to form a strong bond. If you're married, it will reseal the bond that you have and make you inseparable. Then this piece will smooth all the wrinkles that you might be experiencing or that you would likely experience in your relationship. Finally, it will consecrate the union between the two of you (doesn't have to necessarily be a marriage), by blessing it will an abundance of wealth that will make sure the pair of you will have whatever it is you need in life and so, so, so much more.

This piece will work for all relationships, gay, straight, whatever you want to call yours. The bracelet that you get is purple and had charms for love and wealth. The other charms hold the magic that amplifies the original two charms, which is why they come on so strong and powerful!