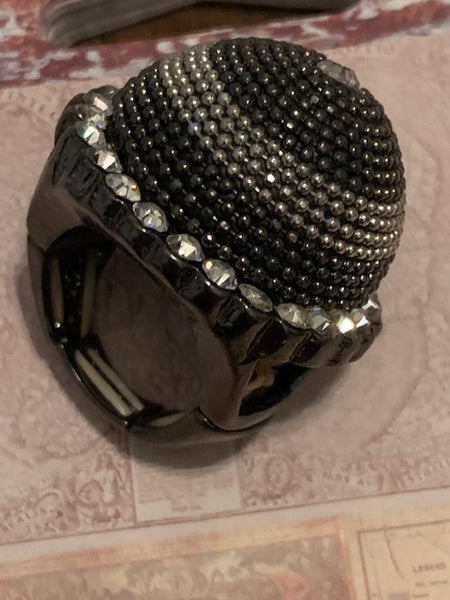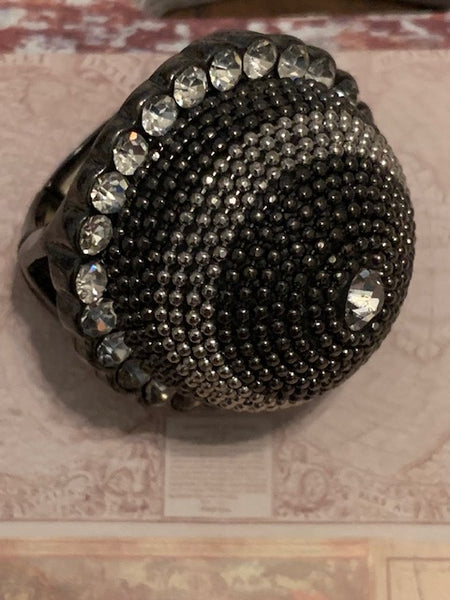 Cosmic Intention Magic
SOME OF THE ITEMS THAT WE SELL ARE MISSING STONES, HAVE SCRATCHES, ETC. THIS ISN'T EVERY PIECE. IN FACT, IT IS VERY FEW PIECES. IF THIS IS THE CASE IT IS BECAUSE WE GOT THEM THAT WAY, BECAUSE THEY ARE OLD, OR BECAUSE THEY HAVE A LITTLE BIT OF WEAR DUE TO TESTING. WE HAVE TO HANDLE AND TEST ALL THE PIECES THAT WE SELL TO MAKE SURE THAT THEY WORK PROPERLY AS PER THE DESCRIPTION. MANY OF THE ITEMS WE OFFER ARE VERY OLD, ARE ANTIQUE, ETC. SOME OF THE ITEMS REFLECT THAT WEAR. THIS DOES NOT MEAN THAT YOUR ITEM IS LESS POWERFUL OR WILL NOT WORK WHEN YOU GET IT MAILED TO YOU. THESE PIECES ARE FEW AND FAR BETWEEN ANYWAY. WE JUST WANTED ALL BUYERS TO BE AWARE OF THIS BEFORE THEY PURCHASE.

Also, Before making a purchase, please make sure you read and are familiar with our shipping policy: https://youtu.be/y8uA4M7ijVk

This piece does not bare dark magic. It does not bare white magic. It simply bares magic. It is called intention magic. This is because how the magic in this piece is used is solely up to the person who uses it. The energy in this piece is pure cosmic energy that will be radiated into your mind via your third eye. This will give you a full psychic awakening and all the things that go along with that. This piece is especially powerful because it is not just a psychic awakening, but also a cosmic awakening. This means you gain a psychic connection to the cosmic lifeforce. If there is a magic that you want or need and you don't have it, all you will have to do is consult your piece and tell it to show you the power you are looking for. Essentially, this piece facilitates a connection to an energetic hall of records where just about every form of magic is available for the taking.