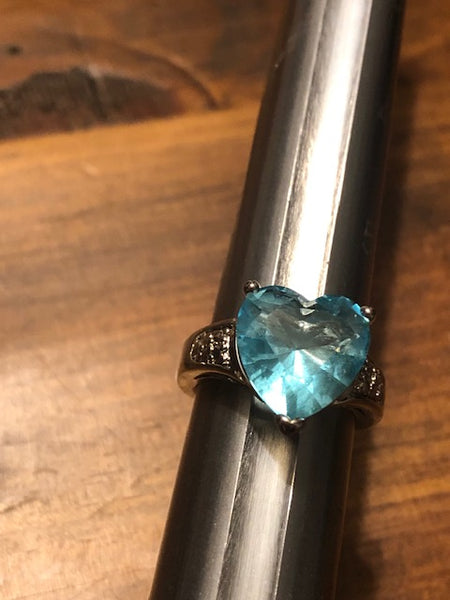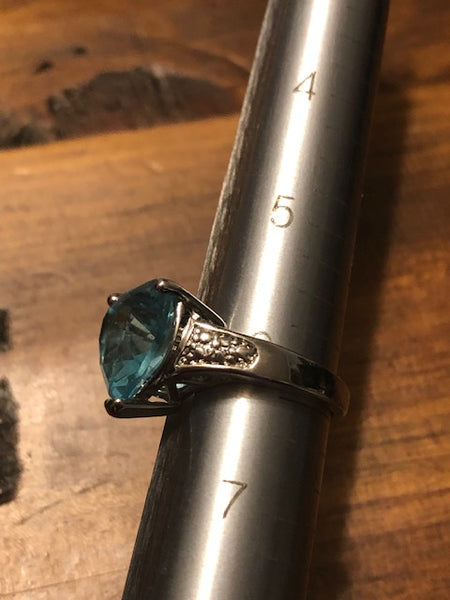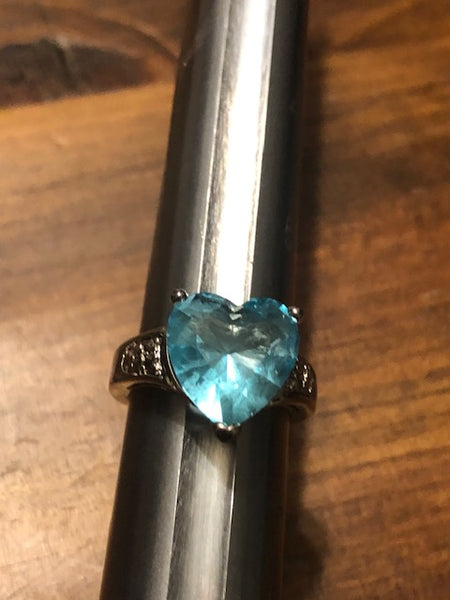 COSTUME RING, BLUE HEART STONE, LOVE MATCH: BLUE HEART NO MORE
The magical piece that you are viewing has been created by the Virginia love witch.  She created this metaphysical love piece with power that been in her coven for hundreds of years.  It is a very simple to use and simple to understand piece for those of you that are looking for a new love.  Even if you have trust issues, if you've just got out a bad relationship, or you are worried about commitment.  This piece can help you with all of that and more.  It has been magically charged to grant you love no matter what.  What you will do is wear this piece.   There no special instructions to go along with it and there nothing you have to do.  All you do is wear the piece.  The energies from your body activate the magic in the ring.  This ends the magic of the ring into the atmosphere.  This magic then seeks out and brings you the perfect love match.  It will know what your perfect love match is because the energies will know your body after being activated by your essence and energies.  This piece will work for a man or a woman.  If you can't wear the ring on your finger, wear it on a chain or put it in your pocket!
THE METAPHYSICAL, MAGICAL PIECE YOU ARE GETTING IS A COSTUME RING WITH A BLUE HEART STONE.  IT IS SILVER IN COLOR.