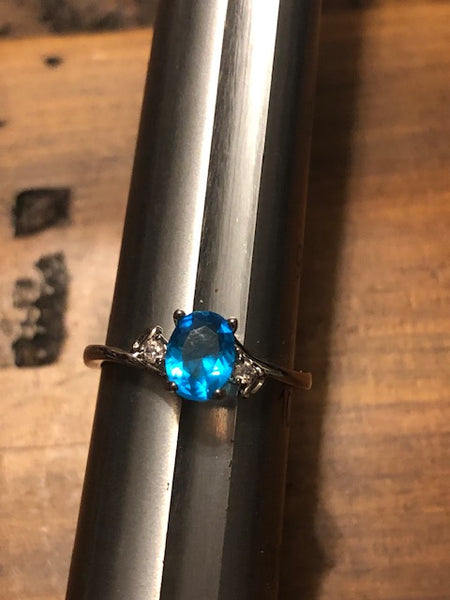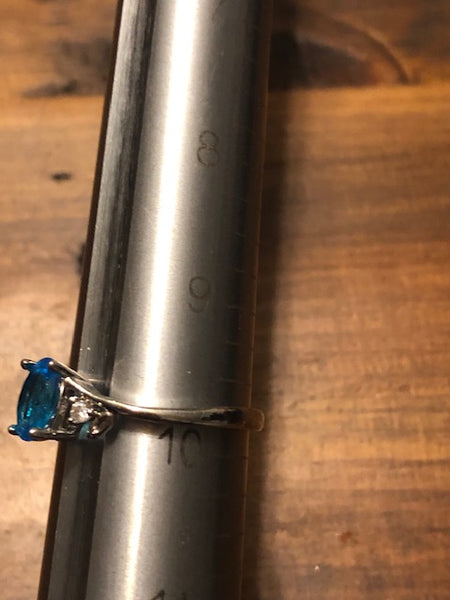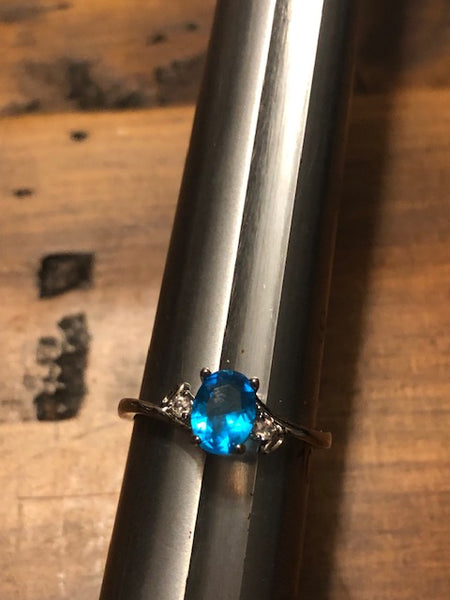 Costume Ring with Blue Stone; A Brand New Aura, A Brand New You
THIS PIECE HAS BEEN CHARGED WITH A METAPHYSICAL MAGIC THAT WILL GIVE YOU A NEW AURA!! THE PIECE YOU ARE PURCHASING IS A COSTUME RING WITH A PIERCING BLUE STONE. READ MORE BELOW!!

For those of you who may have dabbled a bit too much in magic and made a mess of things, may I suggest this piece? This piece isn't an aura cleanser or an eraser. This piece is an entirely new aura. You can consider it an upgrade. We got this piece from a Tibetan monk who has the ability to actually create lifeforce energy. This is how he is able to create new auras for people, or in this case, put it into a piece for us to offer to you.

This piece is an aura. when you are wearing this piece you are given a totally, completely new aura. This is a blue-violet aura which is most pure and most health kind of aura with the highest levels of spiritual attunement. This magic will draw out your old aura and replace it with this new one. Then going forth, you can wear this piece from time to time and it will recharge the new aura you have been given. What's more, is that this aura actually fights back against forces that might discolor it or muddle it with other unnecessary energies or energetic forms. This is the perfect piece for you if you are experiencing difficulties getting your pieces to work, or if you are especially vulnerable to spiritual attack. (FYI, a weakened aura automatically increases your vulnerability)

Instructions-- There are none. Simply wear this piece.