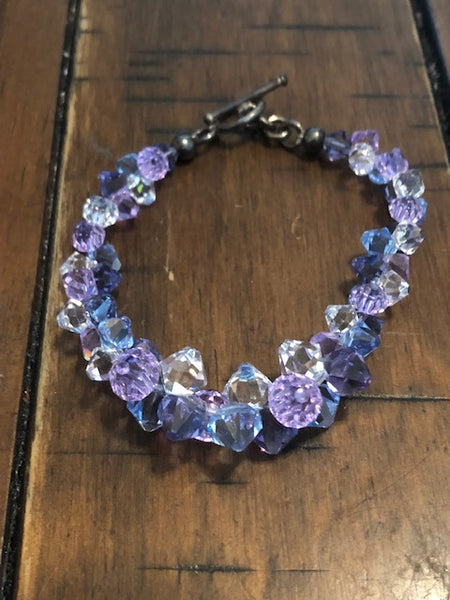 Crystal Cave Djinn
PLEASE BE SURE TO VIEW OUR UPDATED SHIPPING POLICY. IF YOU CHOOSE NOT TO, WE ARE NOT RESPONSIBLE FOR ANY RESULTING DIFFICULTIES OR INCONVENIENCES.

https://youtu.be/y8uA4M7ijVk
This is a very simple piece that will summon forth a very special kind of djinn. I'm not sure exactly how he was discovered, but I know that he was discovered in a crystal cave in Mexico, which leads me to believe that at one time he was under the commission of the Mayans. I know you don't automatically think of djinn when you hear Mayan, but you would be surprised the kinds of magic they had. 

We are calling this djinn a crystal djinn because that is where it was found. Another name for it would be a Djinn of Fortune, because that is what he grands. He holds the pure powers of wealth. This wealth is not associated to any specific part of your life, because when you wear this piece you will tell the djinn how you wish to prosper. Whether it's at games of chance such as the casino or you want wealth in business, the Crystal Djinn literally does it all. 

The nest best part about this djinn oz that he already hold the wealth powers and has been given permission to grant them as he sees fit. He doesn't have to go out and find them like some other types of entities would. This means he will start working immediately after the activation period. 

To activate, place this piece and a few coins on a dish. Leave them be for 72 hours. After this time frame, the djinn will awaken. You must then wear this piece for 24 hours for it to bend with you. Then, watch the wealth begin to pour in!