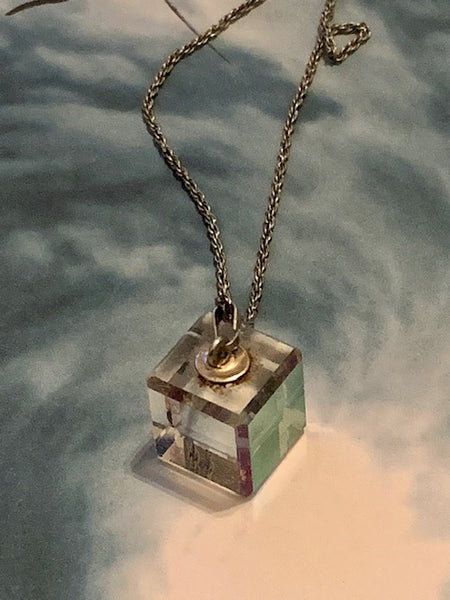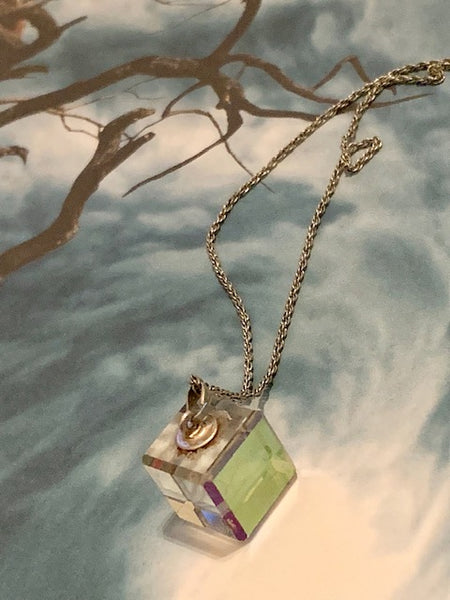 Crystal Pyramid Vortex
SOME OF THE ITEMS THAT WE SELL ARE MISSING STONES, HAVE SCRATCHES, ETC. THIS ISN'T EVERY PIECE. IN FACT, IT IS VERY FEW PIECES. IF THIS IS THE CASE IT IS BECAUSE WE GOT THEM THAT WAY, BECAUSE THEY ARE OLD, OR BECAUSE THEY HAVE A LITTLE BIT OF WEAR DUE TO TESTING. WE HAVE TO HANDLE AND TEST ALL THE PIECES THAT WE SELL TO MAKE SURE THAT THEY WORK PROPERLY AS PER THE DESCRIPTION. MANY OF THE ITEMS WE OFFER ARE VERY OLD, ARE ANTIQUE, ETC. SOME OF THE ITEMS REFLECT THAT WEAR. THIS DOES NOT MEAN THAT YOUR ITEM IS LESS POWERFUL OR WILL NOT WORK WHEN YOU GET IT MAILED TO YOU. THESE PIECES ARE FEW AND FAR BETWEEN ANYWAY. WE JUST WANTED ALL BUYERS TO BE AWARE OF THIS BEFORE THEY PURCHASE.

Also, Before making a purchase, please make sure you read and are familiar with our shipping policy: https://youtu.be/y8uA4M7ijVk

There are those that go into situations without an open mind. For those types of people, things will never make sense. If they already have their minds so made up and they already know all the answers anyway, then frankly I don't know why they have questions. However, for those seeking answers and more importantly enlightenment, an open mind is necessary in order to fully open yourself up to scenarios that you might not be prepared for. Such is the case with the explanation of the Bermuda Triangle. We have been hanging onto this piece only because we know that it will probably cause some controversy with things people think they know. However, it is about time that we offer it and give the real explanation of what has been going on in the Bermuda Triangle-- or at least one of the real explanations of things going on at the Bermuda Triangle.

A few years ago researches began a project that would eventually uncover a crystal pyramid that sits on the bottom of the ocean. You probably will not ever see official documentation on this discovery because as far as the scientific community is concerned it never happened and they are the ones that control history. I'm not sure why they refuse to acknowledge the existence of the pyramid when there is plenty of proof. Maybe they refuse to admit that they were previously wrong. Maybe they know there is more to the story and they are involved in some kind of coverup. I really couldn't tell you. What I do know is that the Crystal Pyramid is very real. It creates a powerful vortex that is capable of types of things. I'm not saying it creates some kind of whirlwind in the middle of the ocean, but the energies given off from the pyramid are enough to scramble communication, create bizarre time/space anomalies, and create magnetic pulls that have been responsible for the demise of both planes and ships alike.

The only reason that I know for certain is because we have this piece. As with a lot of our items, this piece is not something that we ventured off ourselves to do. Rather, this piece has come from a paranormal research society that is based out of Florida that we sometimes collaborate with on different things. For instance, we gave them information after we were done doing the investigation on the alien healings that happened there. This time they are the ones that helped us in providing us with this piece. I mean, we always test all of the items we get in, so we know that this item is the real deal. It is made out of crystal that has been taken from the crystal pyramid at the bottom of the ocean. It holds inside of it a mini-vortex that creates an energy that will bring you ancient knowledge. This knowledge will be given to you via a connection between the vortex and your crown chakra.

The knowledge you gain is that of all ancient pyramids. This power is priceless and sought after by many. This vortex connects you not only to the pyramid that exists under the ocean, beneath the Bermuda Triangle but to the various and many pyramids that exist on the Face of the Earth. This will bring you a ton of knowledge, an understanding of the powers of the universe and why the pyramids were built in the first place. It will allow you to project your astral self into the capstone of any pyramid to manifest your astral self on the other side. In this way, you will be able to experience the magic of pyramids like the one in Gize, the one Heaven, the ones in Mexico, the ones in Asia, and the ones in South America.
Each pyramid has a different dynamic and each pyramid offers a different type of power. The type of power that you will gain depends on how you use the piece. For instance, if you want ancient Egyptian powers you would use this piece to create a vortex that will all your astral form to travel there. If you want white light God powers, travel to the pyramid in Heaven. If you want ancient Oriental powers, travel to the white stone pyramid of China. There are many pyramids in lots of different place across the universe. This piece opens you up to them and allows you to experience their magic and to absorb these powers to bring back to Earth with you.