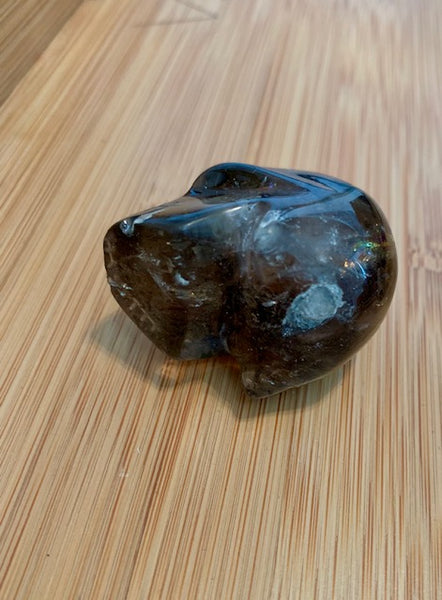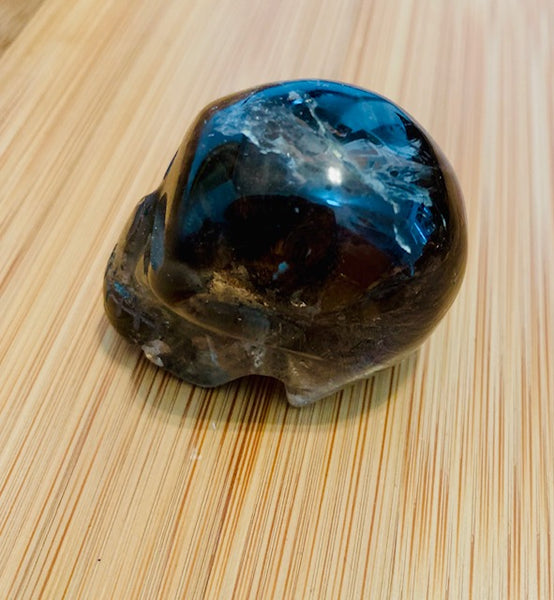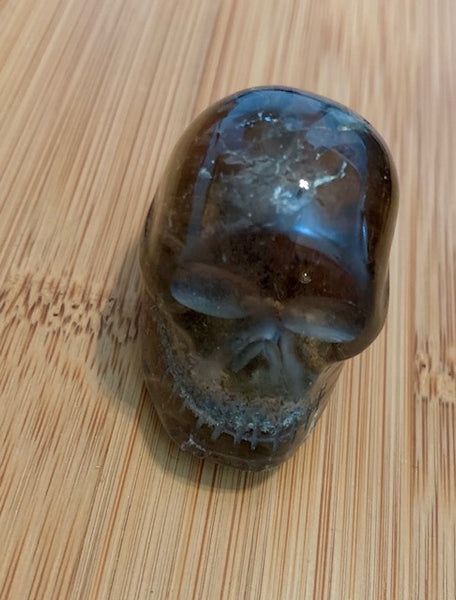 Crystal Skull Shamans
This piece is extreme and when I say extreme I mean extreme. we got it on an investigation that we were on in Mexico. We astral traveled there so it wasn't like we went in full body form. This is how we are able to get to some of the investigations that we go on. This time we were investigating the tunnels that we told you guys about a month or so ago. We already offered a piece in conjunction with our initial investigation, but it never hurts to go back. There are always things that you miss the first time around or other things that you can uncover. Look how long it took for us to finally discover the Mayan tunnels that run throughout Mexico. They've been there this whole time and we didn't know until recently.

The piece that you see is an original artifact that we pulled from an oasis that we found along one of the corridors. See, I told you we always find something new. The oasis considered of an underground spring that pooled into a healing pond. Along one edge of the oasis, there were shelves notched into the stone wall of the cave. In the shelves were located all these artifacts, including the skull you see listed. They were all carved out of crystal and gleamed light into the otherwise dark cave. It's funny. We used to worry about how we were going to be able to see during certain situations when we astral traveled. I mean, with experience you can carry physical objects with you, but you can only carry so much. So, the first time we ever traveled to a cave it was a cave in the Garden of Eden. We didn't even need the light, we figured out that when we astral travel into the dark, we are automatically given night vision. I don't know it is like that for everyone or if it is the magic that we use or what, but we have it when we astral travel. It's pretty convenient actually.

So, we're standing inside of the cave, the little oasis in the Mayan tunnels that stretch out throughout Mexico. I don't know how many times Deedee told me not to pick things up before feeling the energies around them. However, sometimes I don't listen. With my transformation and all I should know better, but I'm still working on my naturally occurring curiosity. Either way, I pick up this crystal skull that's sitting on the shelves and the room begins to shake. I don't mean just a little bit, either. It began to shake so violently that I really thought the whole cave was going to collapse. My grip on the crystal skull grew intensely. I could feel the energies rushing through my body like a tidal wave of power. All these small energetic orbs, hundreds of them, began circling like a tornado above my head. I just watched, not knowing what was going to happen. Deedee was in the corner of the cave yelling, "Drop the skull, Big Buns!!" I couldn't, though. My grip was supernatural and solidified. It's like my body was petrified at the moment. I couldn't even answer her to tell her that I couldn't drop the skull. I was concerned.

Then, my body began to levitate in mid-air. My body was stretched out and my head bent back over my shoulders. All those orbs that were whirling around my head? Yeah, they were the spirits of past Mayan Shamans. As I dangled in midair, I could feel each of those spirits enter my body and pass into the Crystal Skull. As they did, I relived each and every one of their lives. Each one of them held special power or magic that they carried with them into the afterlife. One of them was healing powers. One was spiritual communication. One was able to control time completely including stopping it and traveling to the past and the future. One was able to grant love. Another was able to lay his hands upon a person and see all of their past lives. Another was able to summon every kind of djinn. One by one each of these shamans entered my body and passed into the skull that was clenched in my hand. After what felt like lifetimes, I was finally dropped (rather violently) back to the ground. We ended our journey at that point because honestly, I was just ready to go home.

I brought the crystal skull back to the office with me because I'll be damned if I was going to go through all that work and have nothing to show for it. We have since tested this piece. It holds all of the shaman souls that passed through my body. To be honest, we're not even sure why it happened that way. What we do know is that the Shaman souls are in the skull and will not be coming out. When holding this piece in your hand, you have the ability to develop a connection to the shamans through meditation. You can communicate with them and ask them for power or ability. After seeing that powers and abilities that have gone through me into this piece I can personally attest that there are very few powers and forms of magic that this piece doesn't provide. I mean, you can ask it for anything and the shaman that holds that power will be sent to the forefront to grant you the power that you have asked for.