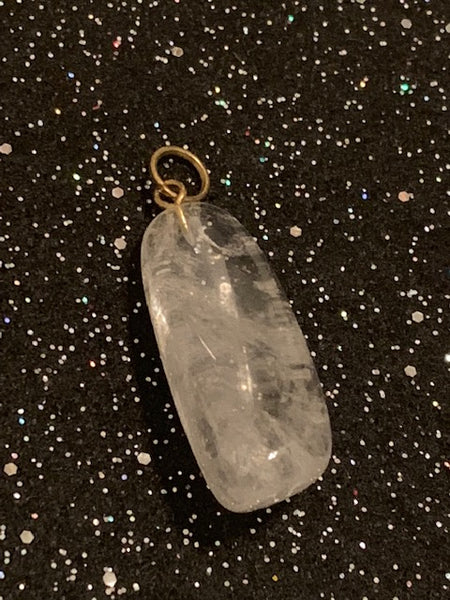 Crystallized Alien DNA From the Rushmore Vault
SOME OF THE ITEMS THAT WE SELL ARE MISSING STONES, HAVE SCRATCHES, ETC. THIS ISN'T EVERY PIECE. IN FACT, IT IS VERY FEW PIECES. IF THIS IS THE CASE IT IS BECAUSE WE GOT THEM THAT WAY, BECAUSE THEY ARE OLD, OR BECAUSE THEY HAVE A LITTLE BIT OF WEAR DUE TO TESTING. WE HAVE TO HANDLE AND TEST ALL THE PIECES THAT WE SELL TO MAKE SURE THAT THEY WORK PROPERLY AS PER THE DESCRIPTION. MANY OF THE ITEMS WE OFFER ARE VERY OLD, ARE ANTIQUE, ETC. SOME OF THE ITEMS REFLECT THAT WEAR. THIS DOES NOT MEAN THAT YOUR ITEM IS LESS POWERFUL OR WILL NOT WORK WHEN YOU GET IT MAILED TO YOU. THESE PIECES ARE FEW AND FAR BETWEEN ANYWAY. WE JUST WANTED ALL BUYERS TO BE AWARE OF THIS BEFORE THEY PURCHASE.

Also, Before making a purchase, please make sure you read and are familiar with our shipping policy: https://youtu.be/y8uA4M7ijVk

They look like normal, everyday items but I can assure you they are anything but normal. The stone aren't even native to Earth. In fact, they are stones that were given to the Unite States Government during the Eisenhower administration. You know how he was all gung-ho on alien communication, despite the fact that it had been being done secretly for thousands of years. Think Egyptians, Think Mayans. Either way, these two pieces were ones that were given to the United States by an alien race that we have somehow managed to form an alliance with. Don't ask me why aliens would need or want and alliance with humans. I think they are compassionate beings simply becasue the great wealth of knowledge that they have to offer.

How did we end up with these pieces, you ask? Well we had a little insider information and help. to be honest. These pieces were found in a secret that exists behind the faces on Mt. Rushmore. Yes people, there is a secret vault at Mt. Rushmore. No, it is not just a wild conspiracy theory. Although, some of you have already known this, because we have offered pieces in connection with this secret vault before. We had no hand in obtaining these pieces, they were given to us. We have been there before, we just didn't have time this time around. So, we had our connections secure this piece for us. They were found attached to a classified document, but the document doesn't come with them, obviously. We didn't need the document to figure out how these pieces work. We just know things, most of the time.

Actually, Deedee was the one who first was able to make a psychic connection to these pieces. It contains something called Hebbelonian, whatever that means. It is a magic from somewhere out in the universe. I know that word seems funny, but that's a translation. You should see the word that Deedee was given the first time, before she translated it. I don't even have characters on my keyboard to type them! Either way, through working with the piece we were able to figure out that it contains Hebbelonian magic, which secures the alien DNA that has been set into this piece in crystallized form.

What does this mean for you? Well for beginners it means a heightened state of awareness and consciousness. It means the veil will be taken down and you will be able to see and recognized both interdimension and galactic entities that exist on Earth. They hide behind the visage of being human, but it's just like a giant night of trick-or-treat for them. They have their own identities, their own personalities and their own magic that exist behind the human mask. However, if they are going to exist on Earth, this was a prerequisite for galactic immigration. Look, I don't make the rules, I just read the documents, okay? This awareness and consciousness will allow you to identify these individuals and to also absorb and use their magic, which is some pretty powerful and sometimes bizarre stuff. You will be able to see it all and absorb it and keep it if you want to. I can't tell you what powers you will gain this way exactly, because they will differ depending on you come across.

Secondly, you awakening allows for the absorption of the Comsic energies that permeate Earth. This will give you a dose of celestial energy that will allow you to create your own powers. These can be whatever powers you want, as long as they aren't killing anybody or disrupting the lifeforce. That means no immortality. Sorry. Other than that, you are set to go. You will also gain a psychic awakening and telekinetic connection to the Center of the Universe that will feed you the wisdom that you seek as you seek it. Its some pretty heavy stuff, but then again, extraterrestrials are pretty advanced. We're stuck on Earth still trying to figure out how to make the North Koreans stop wanting to kill everyone. Either way, this piece is powerful and you will amazed at what it can do for you!!
Oh, we have two of these pieces.  Their appearance differs slightly, but they both hold the same powers.  You will receive on of the items shown.