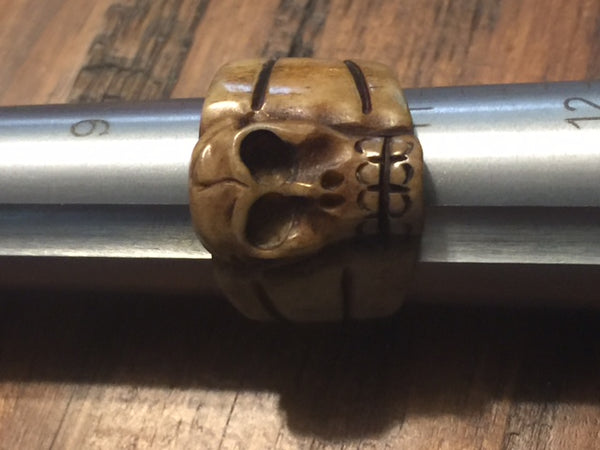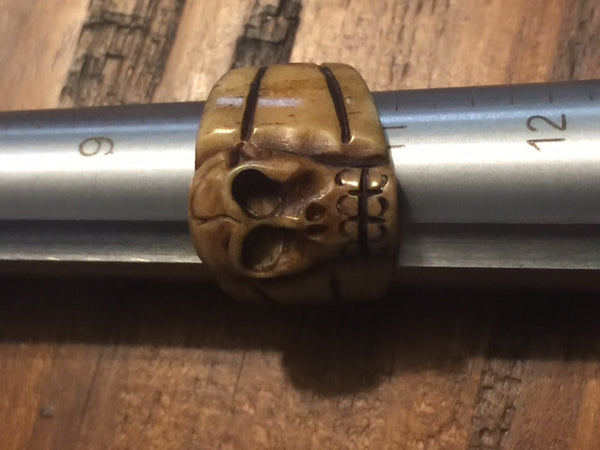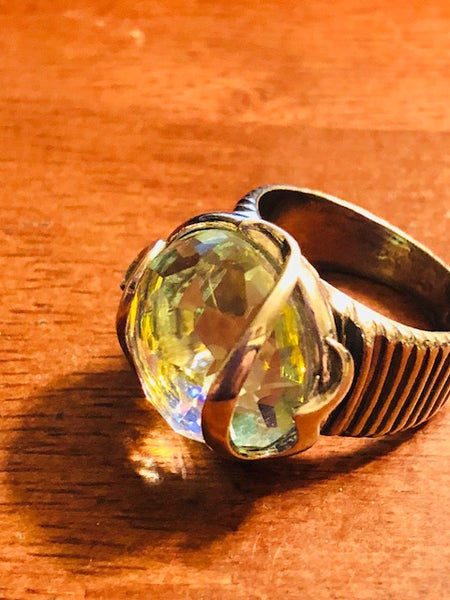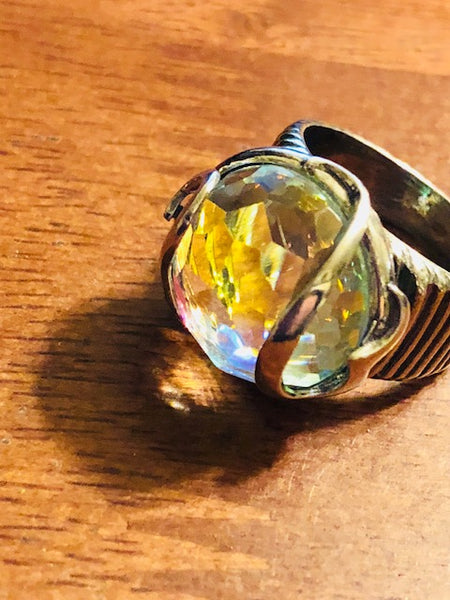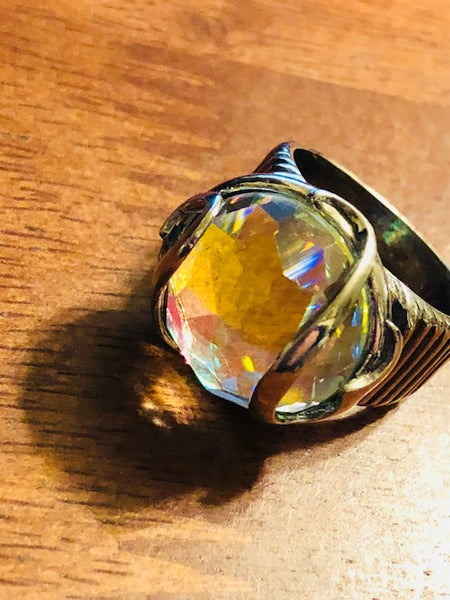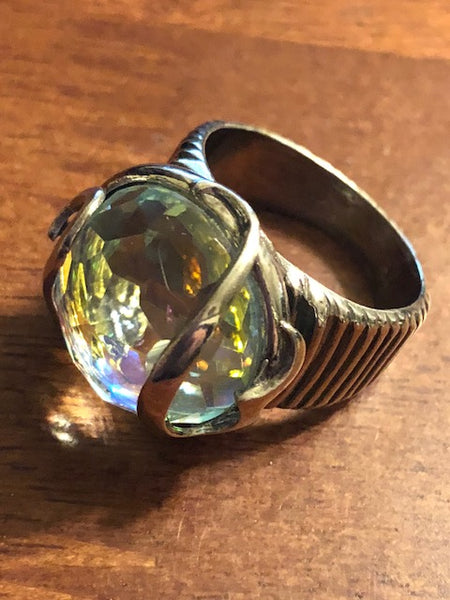 DARK THORN OF ETERNAL HOLLOWS, 2 RING BONE AND STERLING
Please read the entire listing so you understand exactly what you are buying. This is a seriously powerful piece.

The Eternal Hollows are ones very few people know about and even fewer people talk about. It is unknown exactly when they were formed but we think that they were first and foremost a sub-unit under the Order of Solomon's Temple before they began to explore darker practices and endeavors. When they turned darker, it isn't explicitly known if the Eternal Hollows had anything to do with it, if they were affected and segregated as a result or if the reason for their branching out is the fault of something entirely unrelated. We just known that they were definitely no longer in association with them after that.

The Hollow represents a being of ancient origin. Very little is known about the specifics of its creation but what is known for sure is that it was birthed from a sincere dark form of magic. Eternal represents the infinite servitude that is provided by those who promise the entity their unconditional servitude. They no longer have names, identities, histories, personalities - they become known as Hollows.

There is an astounding lack of information out in the open about the Eternal Hollows. We found out the most of our information in the Book of Morose, which is a very rare tome. It is kept in the Vatican alongside the real original and unedited Bible and the Testament Scrolls. It is among the letter from Michelangelo to Pope Julius II, which were said to speak about neglected paychecks of soldiers but it was actually in reference to this piece here, which had drifted from the possession of the Eternal Hollows into the hands of Michelangelo. He called it the Dark Thorn. The nature of it was dark and he claimed to be able to hear a voice. He claimed also to be able to hear a voice that would speak to him. He claimed to experience obscene amounts of power, most of which he could feel had been touched by something dark.

He handed it over to Pope Julius II ten years before his death in early 1564, saying specifically that he had asked the piece when he would die. He had seen his death and he even knew exactly when, how and - down to the very minute - when his death would come.

From within the Vatican, it came into our possession alongside another piece. It was given to us after someone - we are not allowed to reveal their name - removed it from the Vatican because he had witnessed it being used poorly. He didn't go into specifics of this and we were also asked not to reveal the note that had been sent to us but what he witnessed being done with this piece is an extremely unholy act for an alleged 'icon' of holiness - that's all we can say.

We do not know exactly how this piece works but we do know that is does anything and everything that seems to be asked of it - including death. A lot of what it does just happens and most of it is very instantaneous. There's no strings really attached to it - it just happens. Anything you wish upon it comes to pass. 

That being said, we know some of you will wonder about the entity referenced by Michelangelo and... there does seem to be an entity dwelling within this piece. The entity itself can be heard at random intervals. As with the case reported by Michelangelo, as long as this piece is within your possession - on your person, in your house or among any property that belongs to you - you have a chance of hearing the voice. The nature of the voice is impossible to describe - everyone hears something different. We have had some testers report that they heard a man, others claimed to have heard a woman, some thought they heard a child and others reported that they had heard a beast. We think that what lurks in this piece is of a mimic nature and it can choose to alter how it is perceived by others.

We think that the face on this piece could be that of the entity that dwells within but we don't know for sure. The reason we think this is because we did have a few of our testers who had this piece for an extended period of time have visions of an almost human-like face  with hollowed eyes. However, again, this is just our guess. We do not know.

As said before, the piece grants anything in any form of power and or magic that you desire. This is the original piece and it is not to be taken lightly. The nature of it is dark and it is capable of bringing death. The one who gave this piece to us as well as some of the testers who have come in contact with this piece have purposed that the entity in this piece could be Death himself. Some say it is a powerful higher demon. Some say that because it is a piece created by a following that had once been a part of the Order of Solomon's Temple, it could be connected with King David whose powers were completely unconditional. Nothing is known for certain. All that can be said with complete confidence about this piece is that you will get whatever it is that you seek and it will come to you swiftly.

THIS IS THE OTHER PIECE WE KEPT AND TWO OF YOU HAVE ASKED SO HERE IT IS. THIS WILL BE THE ONLY OTHER ONE BEING SOLD. I WILL SHOW YOU TWO PICTURES AND YOU CAN PICK ONE OF THEM. I WILL BE KEEPING THE OTHER SO EVEN THOUGH YOU ARE SEEING TWO PICTURES YOU WILL ONLY GET ONE AND THEN THE OTHER WILL BE REMOVED. YOU CAN PICK THE ONE YOU WANT.  THE RING IS STERLING AND WILL SHOW IMAGES. THE OTHER RING WITH SKULL IS REAL BONE.