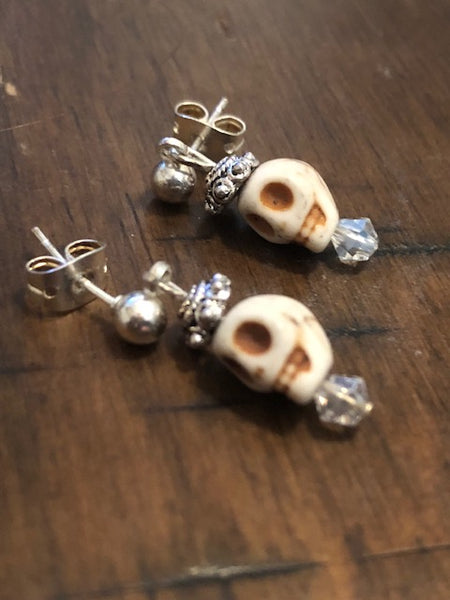 Dead Said Fred
PLEASE BE SURE TO VIEW OUR UPDATED SHIPPING POLICY. IF YOU CHOOSE NOT TO, WE ARE NOT RESPONSIBLE FOR ANY RESULTING DIFFICULTIES OR INCONVENIENCES.

https://youtu.be/y8uA4M7ijVk
Whether or not you are too sexy for your body-- this piece lets you leave it to communicate with the dead!
The energies from the Parisian Catacombs are astronomical.  The Catacombs holds residual energies that are leftover from the mass graves that were constructed there.  Few enter the catacombs and return with tales to tell about them, but lucky for us we have some pretty resilient sources.  
This piece comes to us from a German sorcerer that we work with.  He is actually one of the ancestors of Heinrich Himmler, who you all know as the dark sorcerer of the Holocaust.  He doesn't do that kind of magic, but he can't control what his bloodline does either.  His name Frederick and I suppose his last name is also probably Himmler, but he doesn't really use it.  
The magic in this piece is an astral magic.  When used (either worn or meditated with) this piece allows you to travel to the spiritual realms of the dead.  This is different than the pieces we usually offer that bring spirits to you.  Instead, this piece works in reverse.  It allows you to travel to the spirits that you want to communicate with.  When you are done you can return to your mortal vessel and carry on business as usual.  
You can use this piece to locate and communicate with any spirit that you choose, to gain their powers, to ask them for their knowledge, or to simply talk with them.   The only stipulation is that the spirit has to have died and it has to have moved on.