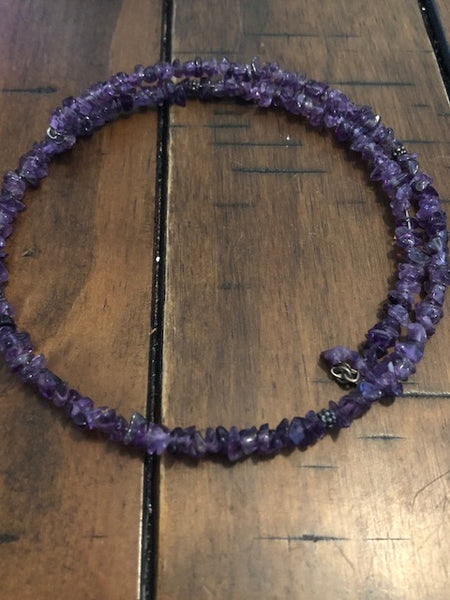 DETOX PHYSICALLY AND SPIRITUALLY, PURE GEMSTONES
Regular price
$ 100.00
Sale price
$ 57.77
---
This is a great piece that we hope to get more of. This is all real Amythest and will detox both the mind and body. Don't just take care of yourself spiritually but do the physical body with this as well. When all units are working you are in prime condition!
This will start at the head and move down the body working on the mind with any issues there and doing the body for aches, pains and other situations. This will help with addictions as it is a natural gemstones. This also helps with all other issues and address chakra's, energy, negative energy and spells, curses etc placed onto you in this life and the past.  This holds an energy that moves through your body and up and down it fixing and adjusting.
This is an overall great item. To activate this item place it on and it will fit everyone and then drink some water a few times that day and if you can add lemon to it.