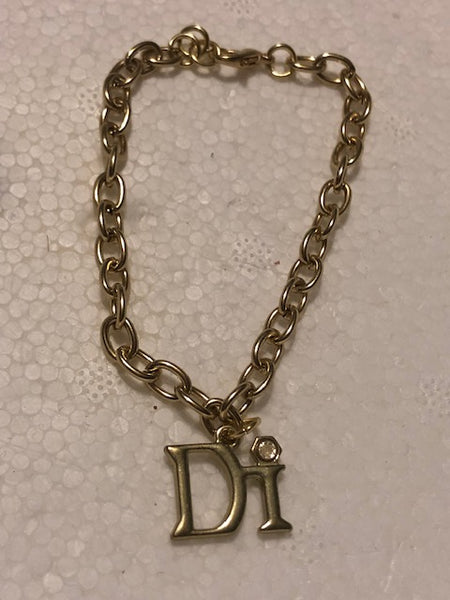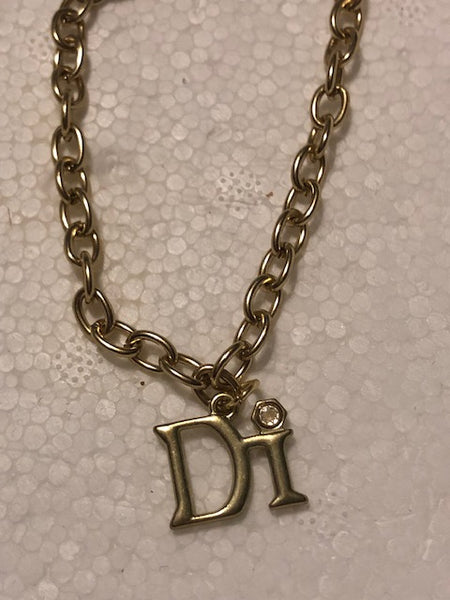 Dior and Wealth, Dior Bracelet
I wouldn't say that this piece comes from an investigation per se, but we did discover it while out and about.  We were in Connecticut for another investigation that was a total bust when we found an estate sale going on at this huge mansion off of one of the roads we had taken.  Honestly, I don't remember the name of the road.  I remember the place was called Hillside Estate, but other than that I've got nothing.  
If you don't know about Connecticut there are a lot of rich people there and they are mostly old money.  Rich people come in all kinds of types, but some of them are really snobby.  Enter this piece.  It was made as a gift by a girl's father who was never really around.  She was what you would consider a latch key kid, except she had a cook and a maid and all of the other stuff that those who are extremely entitled have.  Either way, her father gifted her this piece while she was going through a "Dior Phase".  Little did she know that daddy had contacts and that this piece was more than just your average Dior piece.  It is infused with wealth powers that were derived from the ancient magic of the Illuminati.  I guess her dad wanted the wealth to stay in the family-- not that she needs it with all the trust funds she has.  
Either way, the bottom line is that this piece brings forth an exceptional amount of wealth.  I mean, how do you think her family acquired the wealth in the first place?  Some people were just born for wealth, I supposed.  Others get in through magic, which is what you will do when you wear this piece.  Deedee felt the energies in this piece right away, that's how powerful they are.  She was able to tell the history of the piece by touching it, which is how I was able to tell you all.   However, you will not be able to see the history of this piece, this is just one of Deedee's many psychic abilities.  What you get is extreme wealth.  Nothing more.  Nothing less.  After all, wealth is what we are all after, isn't it?  Look no longer.  
INSTRUCTIONS-- THERE ARE NO INSTRUCTIONS FOR THIS PIECE, ALL YOU HAVE TO DO IS WEAR THE PIECE AND THE POWERS WILL COME TO YOU.