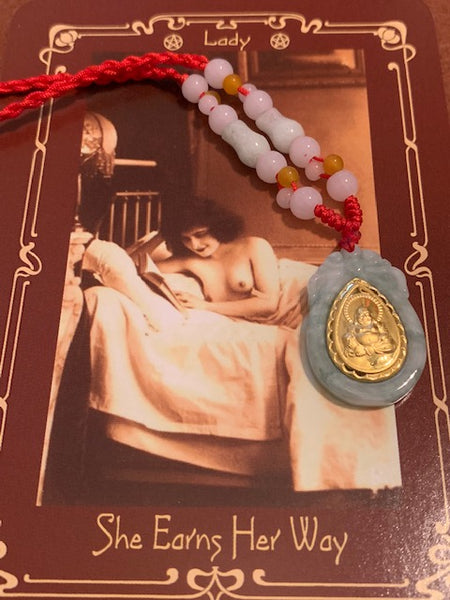 Divine Jade: So Much Wealth You'll Have It made
Before making a purchase, please make sure you read and are familiar with our shipping policy: https://youtu.be/y8uA4M7ijVk

It's been a few listing since I've added a piece that only does wealth. I mean, this piece brings hard-hitting, pure wealth to both you and your entire family. Now that I've already told you what this piece does, let's get into where it came from. The piece has come to us as a result of an investigation that was done at the extreme remote Monastery of Ki. The Monastery of Ki is in the village of Ki, which is a tiny town in the middle of the Himalaya Mountains. In this monstery, they hold a special and sacred supply of Jade. This Jade comes from none other than the Jade Emperor and was provided to monks who originally established the monastery. The jade held the powers of the Jade Emperor and was designed to bring absolutely nothing but the most copious kind of wealth because it is the lavish wealth of a god.

The monks used this jade to make jewelry and talismans. This is one of the pieces that was made with the jade. The jade is all original and authentic, having been handed down by the jade emperor. When you wear this piece it brings you extreme, extreme wealth as you never have experienced it. I'm talking about the kind of wealth that completely changes your life. It's the kind of wealth that comes to you without you even having to try. It is wealth through all areas of you like including business and personal sides of your life. It will not only grant you wealth, but also all of the members of your family or at least the ones that you designate it to grant wealth for. This wealth will come in surprising ways, traditional ways, regular ways, irregular ways. It just brings wealth to you and lots of it. It does nothing more, it does nothing less.