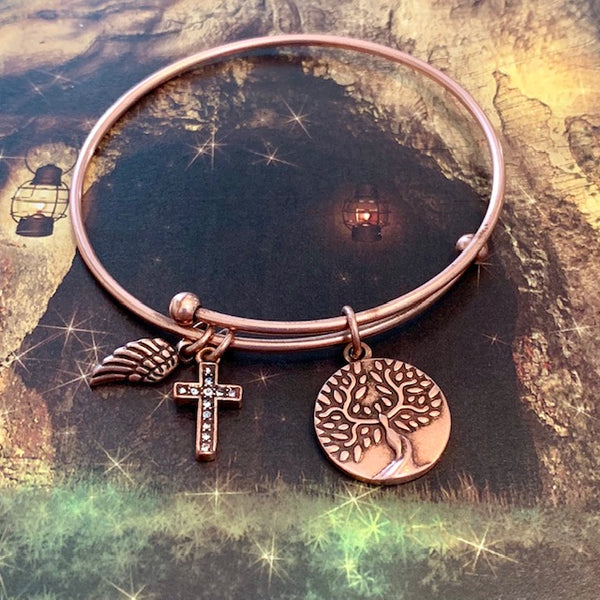 Divine Trio
Before buying, please be sure that you view and are aware of our Shipping Policy-- https://youtu.be/y8uA4M7ijVk

What is better than a piece that has been imbued with holy powers? A piece that has been imbued with three holy powers. That is this piece. This piece holds three divine powers. If I'm being honest, I'm not sure how this piece got its powers in the first place. When we got this piece the powers were already in this bracelet. They are represented by the three charms that this bracelet holds.

The firs of the charms is an angel wing. This is to represent that fact that when you wear this piece you earn your wings. This ability allows you to astrally "fly" to Heaven to behold all that exists there and to explore the serets that will be whown to you. The second piece power in this piece is teh power of the cross. This brings the powers of the miracles of Jesus Christ. This piece develops a connection to where you will be able to ask him for just about any miracle and he will grnat it for you.

Finally, this piece holds the secrets of the Tree of Life. This Tree of Life holds the secrets of life an the power and knowledge that existence with in. You will be given this knowledge and able to create whit light powers with the white light sorcery that will be given to you, such as white light wealth, white light casting, purification, white light healing, etc.