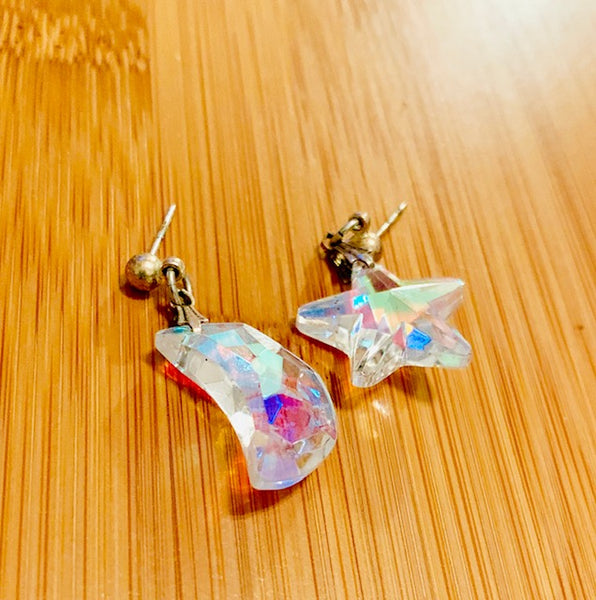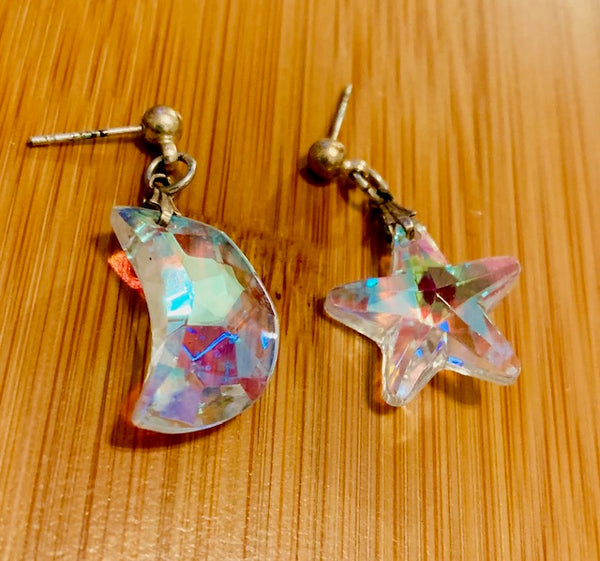 Double Manifest of a Moon Witch
This set of earrings was made by a spirit witch named Luna.  She was named after the moon because moon magic is her primary manifest.  Each witch is born with a manifest, which tells them what kind of magic they will be best at.  Luna was chosen to specialize in two types of magic, which is rare and is called a double manifest.  Her double manifest comes in the form of lunar magic and celestial magic.  These are earrings that she actually wore when she decided to come to Earth and exist inside of a mortal vessel.  She has since gone back to her spirit form, but these earrings hold her energies.  When you wear them you will gain the knowledge of both lunar magic and stellar magic.  This means that you will be taught how to cast the spells you want using the energies of the moon and lunar tides, as well as the energies of the stars.  You will also learn about how stars hold the magic that is able to guide us along our life path or create alternative fates.  
What you are getting is a set of crystal earrings, one moon, one star.