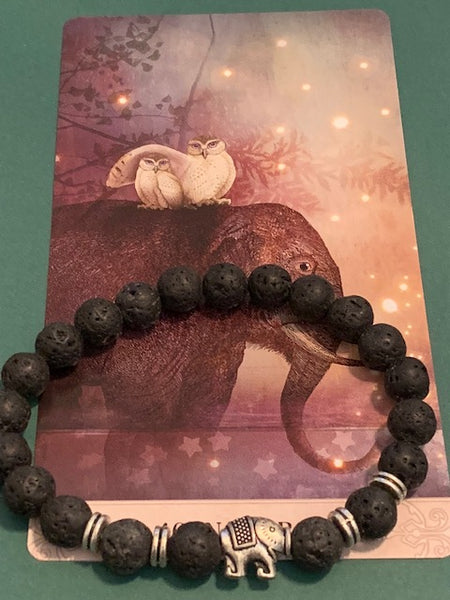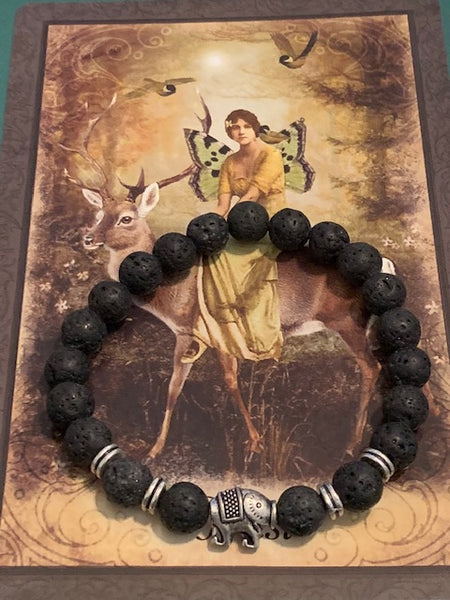 Dynamic Duo For wealth and Life Guidance
Hello shoppers!!!

From January 1st, 2019 until February 15th, 2019 there will be no shipping. We are moving to a bigger office. If you have stuff on the books now it will be shipped! If you order again and have an existing order on the books Lindy will combine it into one package, possibly. If you are ordering now it will be saved for you and will be shipped when I'm back. I have the underground auction, investigations, and customers to see. During that time Lindy will be moving offices. You are free to purchase but it will not be shipped until starting the 15th of February. Under no circumstance will anything be shipped in that time. If you can't wait, don't buy. I repeat for those who will ask me to explain this if you can't wait don't buy! As I get unique items I will show them through email and ship them from where I'm at. Thank you for your understanding.

This necklace is made entirely of basalt and then an elephant charm. Basalt is just the fancy way of saying lava rock and when it comes to lava rock there is a lot to be said. For beginners, lava rock comes from the center of Earth and thus has grounding properties. These grounding properties work well with the root chakra to help provide guidance and support in times of dire need and misdirection. It will allow you to take the stake of your situation and to bounce back from adversity.

Couple that with the fact that this piece exhibits the properties of a conjured elephant god that brings both wisdom and wealth. When you wear this piece your finances are going to be rooted. They are going to shed their old existence and be reborn into something new. This new thing will be wealth and prosperity. This wealth will be curtailed specifically for your life, as the wisdom from the elephant and the spiritual guidance will work together to bring you wealth in all the places that you need it most. This piece will also provide protection for the New Year and will give you a spiritual connection on Earth that keep you grounded to know your life's path and your destiny, which will now include an insane amount wealth.