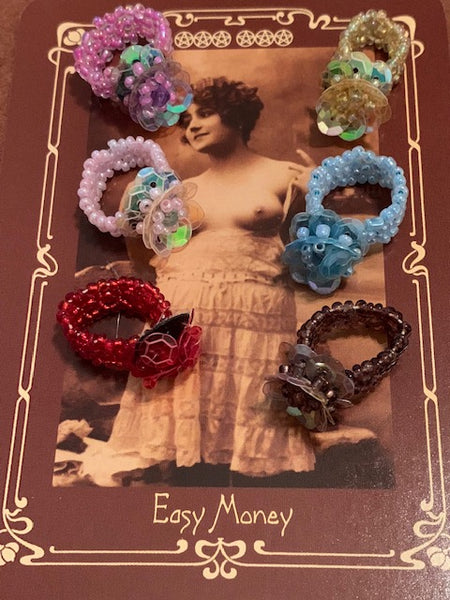 Easy, Breezy Money
Before making a purchase, please make sure you read and are familiar with our shipping policy: https://youtu.be/y8uA4M7ijVk


As the name on the card suggests, these pieces are all about getting money. It's easy money at that. Why? Because these pieces hold an ancient gypsy wealth spell. The only thing that you are required to do when using one of these pieces is wearing it. That's all. All you have to do is wear it, the rest is already done for you. The gypsy spell will be activated by the energies in your beating heart. This is why you have to wear the piece to activate it. In an instant, this piece will read your soul and know your life. It will know what kind of wealth you need and what areas of your life need it the most. It will then bring that kind of wealth into your life. Easy Peasy lemon squeezy. There is nothing else to know because there is nothing else to this piece. That is literally it.

There are six of these pieces, as shown. When you place your order you will get one of the pieces that are shown. Enjoy.