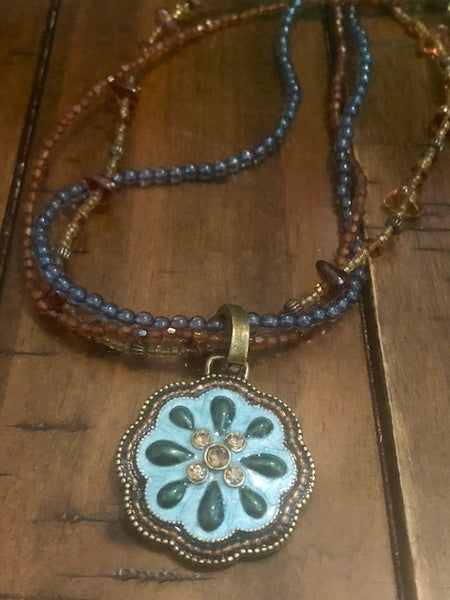 Eight Immortals Luck and Wealth
This piece is a very powerful piece that has been divined by the hands of the Either Immortals. The Eight Immortals are a group of legendary Xian of the Chinese Pantheon. They are a very powerful group of sub-deities that hold very ancient magic that they found in their home at the Penglai Mountain-Island in the Bohai Sea. These Eight Immortals can be summoned for anything from help in love to protection from evil spirits. They hold divine wisdom and can do celestial light working for you. However, they are most known for bringing luck and wealth into the home.

Each of the stones holds one of the Eight Immortals that all act together to bring luck and wealth into your home. You can wear this piece if you choose to, but you don't necessarily have to, just as long as it is your home, it will do its job. This wealth will come in many forms to all those who reside within your home.