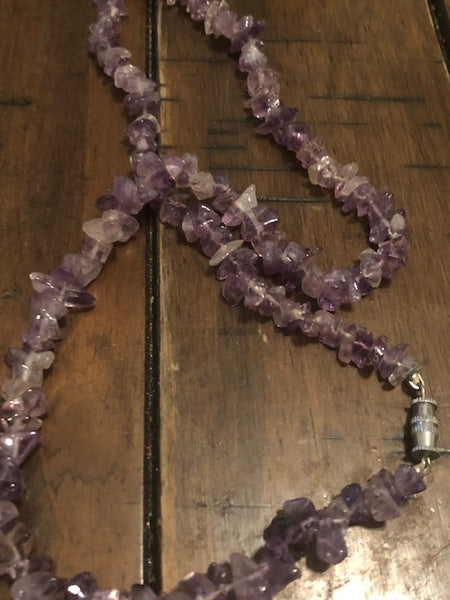 Energized Aura Clearing Stones
PLEASE BE SURE TO VIEW OUR UPDATED SHIPPING POLICY. IF YOU CHOOSE NOT TO, WE ARE NOT RESPONSIBLE FOR ANY RESULTING DIFFICULTIES OR INCONVENIENCES.
https://youtu.be/y8uA4M7ijVk
If you have been feeling lazy, sluggish, lethargic, maybe a little off your game, then this is definitely the piece that you need in your life.  Sometimes in life, we go through things. Depression and anxiety happen. We get angry. We all sorts of emotions. This tends to turn our aura a really ugly color.  It's nothing that you do intentionally, it's just left over, residual energies from what we go through in our daily lives. However, it can severely impact your day to day living.  If you are getting enough fresh, clean energy your body will not function properly.
This necklace is made from energized aura clearing stones.  They will clear your aura and get you back on the path to being that bubbly, energetic person that you've always been.  Even if you haven't been this person, these stones will produce an aura healing that will allow you to become that person.  If you are experiencing blocks or problems doing magic or using magical items, clearing your aura will also allow you to remove them so that way your magic works for you.  It's a win-win-win situation. Plus, mentally and emotionally you will feel much better.