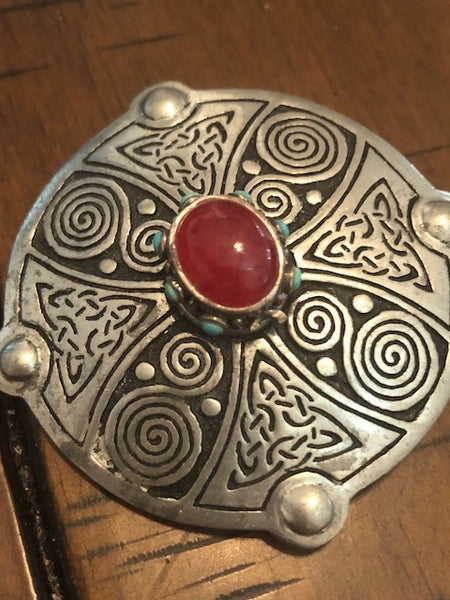 Essence of the Kaaba
The religion of Arabia, which was eventually put down by Islam, included many local deities and one chief God, c
alled
Hubal
.  He reigned supreme over all the other minor deities.  In fact, prior to
Muhammed
seizing control of the Kaaba in Mecca, it housed the images of several hundred such local gods. This is because the Kaaba is a highly energetic spot for psychic energy and the communication between gods and humans.  This is part of the reason why
Muhammed
decided to make the Kaaba in Mecca the hub of his religious activities. 
While at Kaaba, these ancient Arabians, before they were forced to turn to
Muhammed's
ways, would receive divine messages from the gods that they would interpret through writings and paintings.   These messages were all of divine origin and the powers that went into these writings and paintings could be used later on, by the humans, who would use them to channel the powers that they wanted  
This piece has traveled to the Kaaba in Mecca, which is very hard to get to I might add.  However, we didn't travel for a holy pilgrimage in the name of Islam.  Rather, we traveled to gain the powers of the original Kaaba, as built by Abraham, because he knew the spot was perfect for spiritual communication.    This piece embodies the powers of communication with the gods.  You will be able to use this piece to create Divine Art, by which you will receive powers and abilities.  
How does this piece work?  Well, you will use your piece to communicate with the gods.  You will ask them for the powers and abilities that you want.  You will them be sent images and words from the gods that you should write down or draw as soon as you get them in your head.  When you are done, you will either reflect on the picture that you drew or read your divine writing out loud.  The powers from your painting or writing will them awaken the power or ability that you asked the gods for in the first place.  
This piece works with any deity and you gain one power per communication, meaning you can't gain more than one power from a picture or writing.