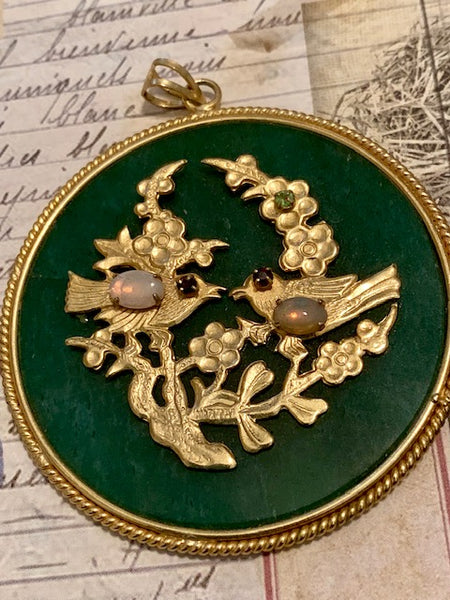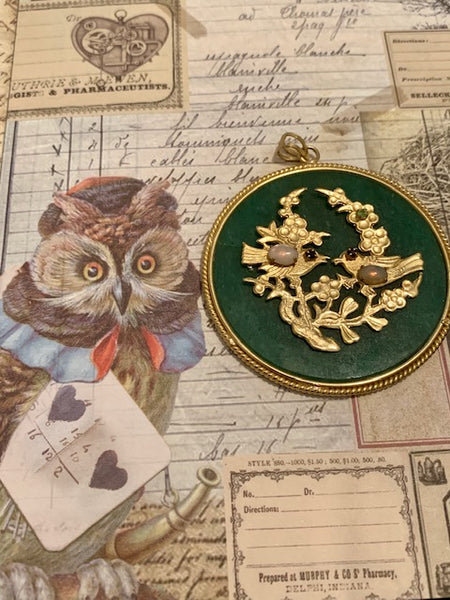 Eternal Love Birds and Eternal Wealth Granted
Before making a purchase, please make sure you read and are familiar with our shipping policy: https://youtu.be/y8uA4M7ijVk

We know that this piece I going to sell quickly, so make sure that if you are down and out in the love department that you scoop this piece up as soon as you notice it! You do not want to miss out. This piece is a very rare piece of Asian magic. The item itself is real jade and has been charmed by an Asian soothsayer who also does other types of magic other than seeing the future. We have offered a couple other of her pieces here before and they have all been sold with rave reviews of how well the magic works for the people that have purchased them. Sometimes she does wealth, other times she does love, but this piece is a hybrid of both of those concepts.

This Asian sorcerer has spoken ancient Asian spells into this piece that will allow you to find the perfect love. As you see, this piece holds two birds. These are the eternal lovebirds. This is the magic that you are gaining when you use this piece. It is the magic of eternal lovebirds. This piece will allow you to find your one true twin flame. It will give you a magic that will allow you both to be together in this lifetime and what may come next. Whatever it is you believe it, you can be certain that you will be doing it with your true love by your side.

This piece also grants wealth. This wealth will ascertain that you and your love will not suffer from financial difficulty during your time together. There is so much to worry about already, finances should not have to be one of them. This piece brings you the traditional wealth magic in all forms from across all areas of your life. However, this piece also brings wealth into other areas of your life. For example, this piece grants spiritual wealth. It also grants wealth in the afterlife. It's a very specific kind of magic that we just don't see very often. It is able to transcend the physical realm and penetrate the afterlife to allow the magic that you experience here on Earth to follow you when you cross over.
This piece is real jade and opal.