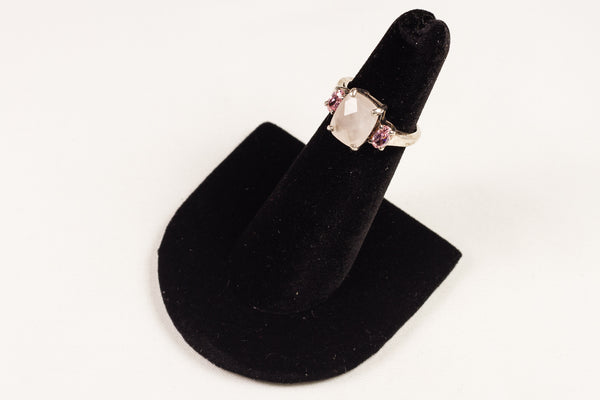 ET's Own Bones
There is this urgency for the United States government to cover up anything that involves extraterrestrials.  I guess they are afraid that it will cause a mass hysteria and people will go into a state of anarchy and overthrow the government.  I mean, we aren't far from that as it sits.  Or, it could be that they don't want people to know that the aliens have also been exploited, as many humans have.  They are exploited for their powers that they possess, kept as lab rats, and then disposed of.
This piece comes from the Pentagon.  It was created using alien bones that were ground up and forged into the materials used to make this piece.  As a result, this piece gives you an alien awakening that will give you the ability to be psychically connected to the race of aliens whose bones were used to create this ring.  
I don't know what they name of these aliens are, but you will when you use this piece more in-depth.  They will also share with you the secrets of the cosmos and the magic that it has to offer, which are limitless after they teach you how to use them!
This ring is stering silver and MUST be used by a woman, Even if a man has it it will not work.