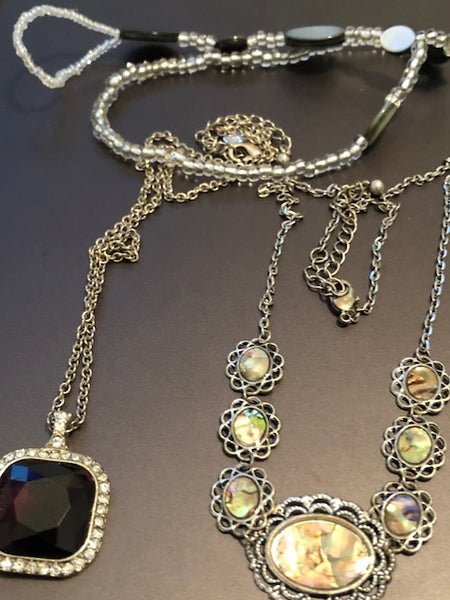 Even if you are one legged.
Give it up for three pieces! All of these are supernatural in different ways. The square necklace is a vampire companion that is also or can be a lover. When I say lover I mean he will enhance seriously your sex life!
The light colored necklace is a seductress of the mind, body and soul. Wear this when you are out to gain a certain person! This one will also remove all including emotional obstacles.
The thing that looks like foot jewelry is. This you wear at night to astral travel and feel your feet on the ground. If worn on the hands it will allow you to feel your items energy and read the past of the piece of anything you hold.
You are getting all of these pieces and it is a really great combo!