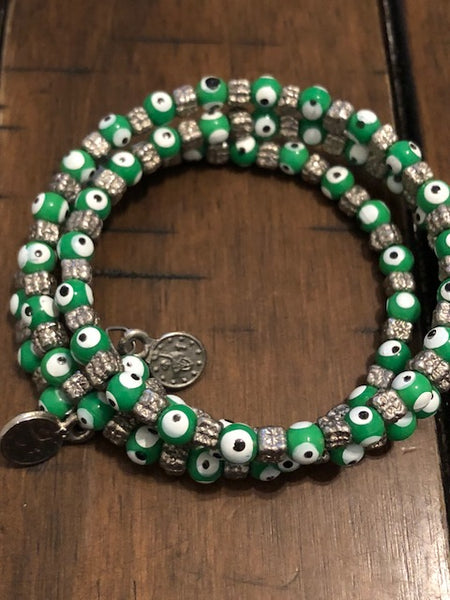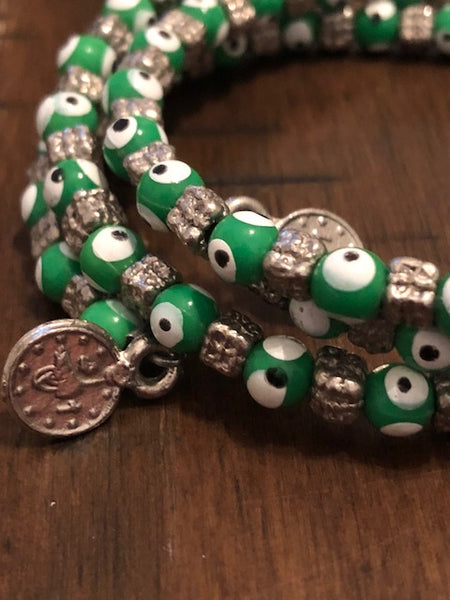 EYES ARE PLENTY, EYES OF PLENITUDE
You have heard of surround sound and now there is surround wealth. Like the eye of evil or the eye of protection, this works in much the same way. This is not only a supernatural piece but a piece of life change.
This does start out slowly but it begins right away as soon as you get it. You will NOT win a lottery. I must say that because so many are hung up on the lottery. I actually shouldn't say you won't because you could but this works in all ways. This is why it has so many eyes. I just don't want people buying it thinking you will win the lottery.
What it will do. This WILL keep the money coming in and it will gradually increase that money too. 
How WILL it work?
I'm going to give you a few examples of how it works on how we tested it.
Let's say you have a business but it is not doing well, business will start to pick up and you will come up with ideas to make it boom. If that is not possible you will get into a new business that will bring you the serious cash.
Let's say you have no job,.no prospects for cash or work. You would then get them. They would come to you in some form of contact which would be supernaturally done. This could include angels bringing an employer to you or a windfall of money.
Let's say you have a job but hate it and need to make more money. This would allow you to find and get that new job you are seeking.
The way this works is that it takes into consideration how you live and your life. Sometimes we don't even know it is happening. I know a guy right now who has nothing and bought a wealth piece. He had no hope of even moving out of his bad situation. Now he is moving and will have food and everything else. I doubt though he even realizes it. That is an entire change for the better for him!
Can you get large sums of money? Yes, you can but you need to know that while this is slow moving it does it in a way that you keep the cash! This will not be a one time magic but will continue to work for you for the rest of your life no matter what happens.
How to use it.
To use this piece you need to wear it while your out and about on business or just going to the store. It doesn't matter where you wear it, you just need to. You can wear to the library or bookstore, out to eat or doing laundry. You just need to wear it out. The eyes learn who you are and then like a heat-seeking missile go out and bring the money by a form you can use to you!
These eyes will be protective of your wealth and life.