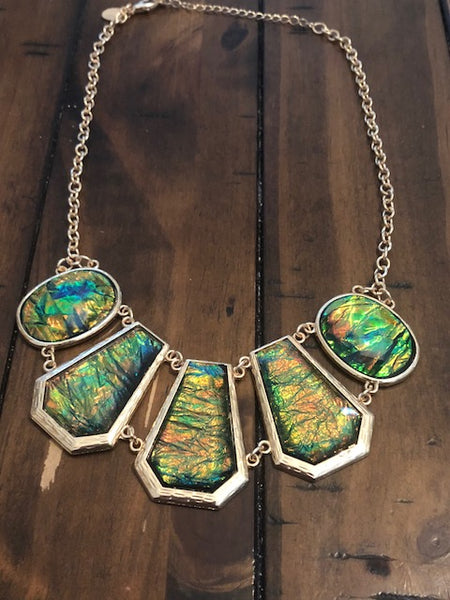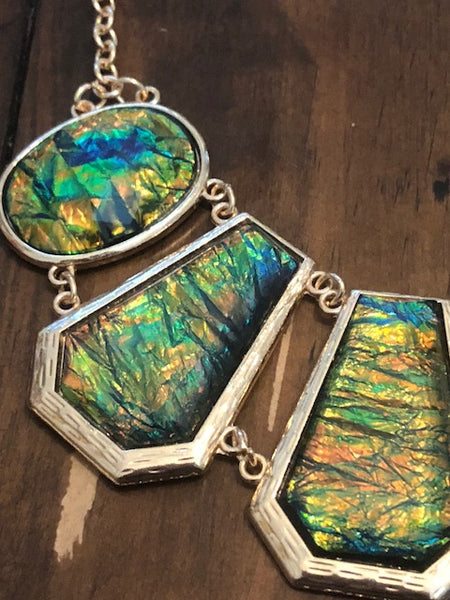 Five Reflections of Self
This piece holds the power that is known as soul reflection. A reflection is more than just yourself staring back at you, but it is yourself in a totally different time and realm of existence. Thus, you technically are more than one self. You are multiple selves that exist in multiple realms at the same time and at different times. It's how the multiverse works. There are layers of planes of existence. The same holds true with every other living human. We are all just the current version of ourselves. It's complicated to understand, but this piece will allow you to understand better.

So for each decision you've made, there is a decision that you could have made that you didn't. There exists a pocket of existence along the space-time continuum where a version of yourself that would have existed if you would have made a different choice is living. When you wear this piece, you will be able to spiritually leave your body. You will have an out of body experience, where you will be able to see the many different versions of yourself. Perhaps one is a professional football player. One might be a highly successful lawyer. Another one might be an extremely powerful sorcerer and yet another might be an extremely wealthy business magnate.

With this piece, when you leave your body, you will able to see all the reflections of your current self. You will be able to pick five of these reflections to carry with you at all times. That is where this piece comes it. Each of the glass links on this necklace represents a different reflection of yourself. It is where your five reflections will be kept.

When you store a reflection into this piece, you will carry around the metaphysical attribute with you at all times. For instance, if you are a millionaire you will carry wealth powers around with you. If you are a famous singer, then you will bring those powers to your current life. Whatever is held by your current five reflections is what will be manifested into the life that you currently live. So... pick carefully. Once your five are picked, there's no going back on them.