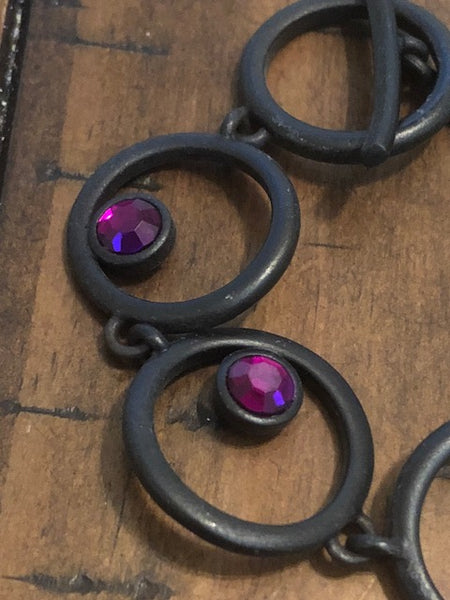 Five Sparks of Magic
This piece was made by an ancient sorcerer who created this piece to hold five of his favorite powers.  Unfortunately, he was never able to use the piece because he wasn't able to decide which five powers he wanted to remain with forever.  For some reason or another, he was turned to stone before he could adequately use this piece.  His stone form has been placed in one of the Athens mystery schools, but this piece remains for the public.  It is super powerful and it will give you the same ability that it was going to him before he died.  
This piece holds five ancient sparks of magic that you will be able to name yourself.  This that each spark will hold the name of a magic that you want to be able to possess.  It doesn't matter which five powers they are.  They could wealth, fame, fortune, health, love, astral travel, psychic ability, shape-shifting, whatever.  However, once you choose a power, you may never go back on it.  Have fun and take your time choosing, but not too much time.  You know what happened to the last guy that did that.