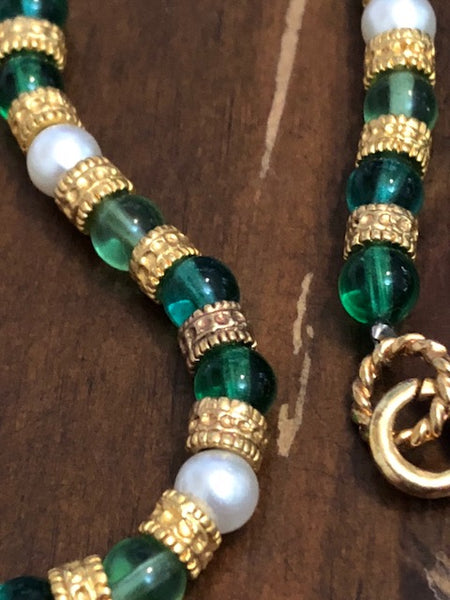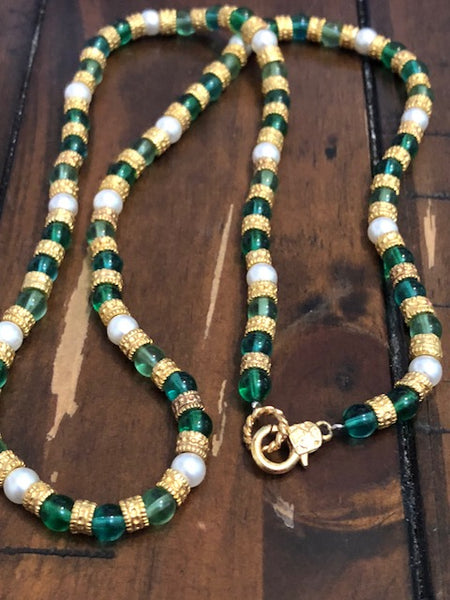 Five Times the Wealth
With this piece, wealth is the name of the game. It was created by summoning a multitude of wealth entities by the Bilderberg Group during their meeting in 2017. I cannot tell you who presided over this ceremony but I can tell you that this holds a convergence of wealth powers from Egyptian, Mayan, Japanese, Celtic, and Native American wealth deities. It was obviously picked because this piece looks like wealth. Its green, white, and gold beads give off an air of wealth and nostalgia and that is exactly what it brings.

This piece is 5x as powerful as the typical wealth pieces that we offer because it contains magic from five different cultures. On top of this is was created by doing a bloodletting ritual, during which somebody donated their blood in order to call upon the deities that have placed power into this piece. When wearing it there is no ritual that you have to do and there is nothing special that needs to be done. You simply wear the piece and the wealth will begin to roll in like an avalanche. It will be slow at first, but the more you wear this piece and bond with its powers, the more wealth that will be brought to you.