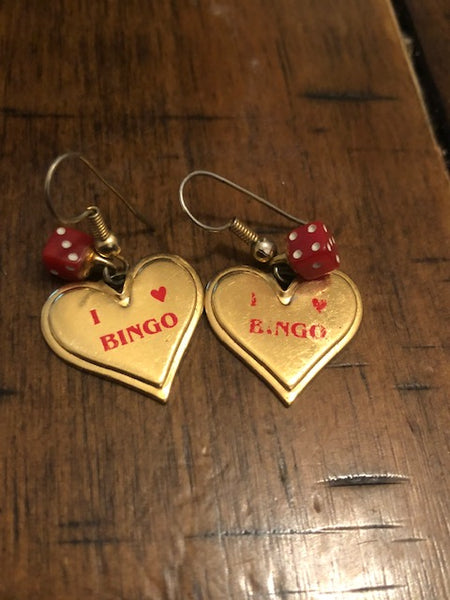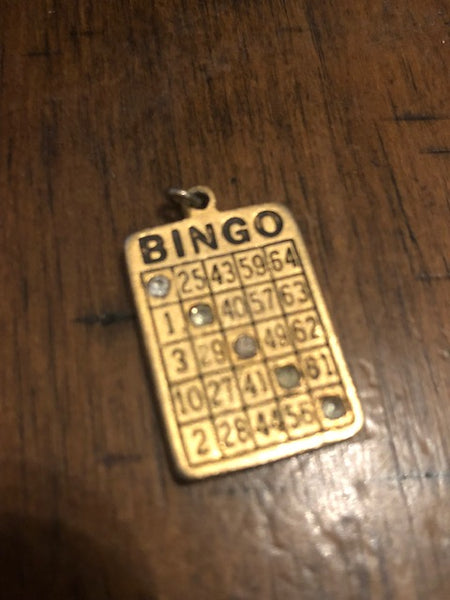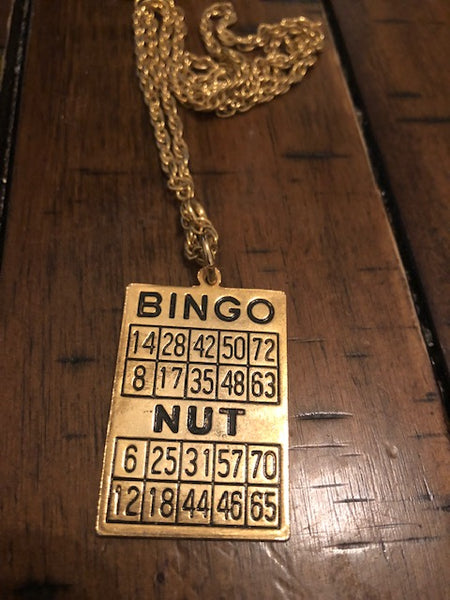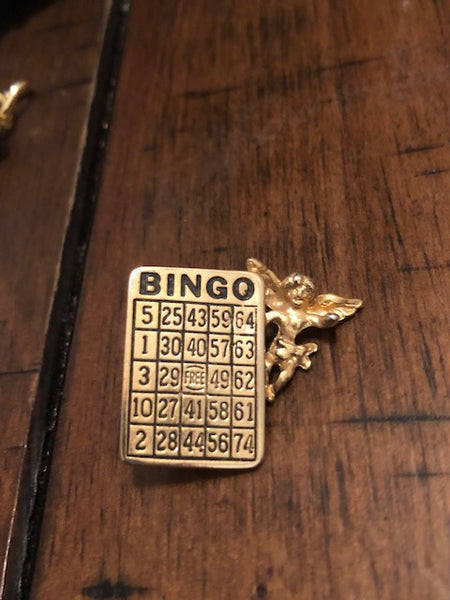 Flap Your Bingo Wings, Winnings in Games of Chance
PLEASE BE SURE TO VIEW OUR UPDATED SHIPPING POLICY. IF YOU CHOOSE NOT TO, WE ARE NOT RESPONSIBLE FOR ANY RESULTING DIFFICULTIES OR INCONVENIENCES.

https://youtu.be/y8uA4M7ijVk
One of my first experiences with paranormal or enchanted jewelry came when I was very young.  I used to have this friend. He was really misbehaved. One day he told me to meet him on the second floor of the middle school in the computer laboratory.  In those days we didn't have these ipads that the kids use in school. When we wanted to do something electronically we had to all line up and walk to the computer lab.  Well, the computer lab was open for kids who wanted to go to school early to do research or catch up on homework or whatnot.
So, I met him at the computer lab and he opens his backpack and starts slinging tomatoes everywhere.  He broke the screens, made a mess of the wall, I mean he really did a number on these computers. I did absolutely nothing because I wasn't that kind of kid.  Well, I heard somebody coming and took off running. I never even had a chance to warn him. He ended up getting caught and was sentenced by the judge to do community service.  I felt kind of guilty for leaving him behind, so I would go with him. His community service was working at a church bingo hall with a bunch of old ladies. It was boring as ever, but the old ladies did make good food.  
One day, I was so bored that I decided I was going to play bingo.  I couldn't keep up. I sat next to this old lady named Sylvia who bought the most expensive bingo package and she must have played like 8 cards at a time.  Crazy!! Well, I was grumbling to myself trying to keep up playing two cards, let alone eight. This sweet old lady handed me this piece and just smiled. As soon as she did, my mental clarity came into full focus.  Not only was I able to play the same 8 cards that she was. I added two more. It was if I had some sort of time advantage, to know where the numbers were going to be and if I was going to win.
We never spoke of it, we just had an understanding.  Whenever I would go to play bingo she would give me this piece.  I must've won thousands of dollars that summer at a bingo hall in the countryside sitting next to a little old lady named Sylvia.  I never asked Sylvia who she was or how she made the pieces, but I got the hunch that she was a witch. The reason I came to this conclusion was that one time I asked her why she was so nice to me and she told me because she knew I didn't do it and smiled at me.  
Sylvia and I became really good friends and when she went to the retirement home the following year I went to see her once a week.  When her bingo days were over, before she passed on, she gave me a collection of pieces. These pieces are the ones that you see pictured on this listing.  They are all bingo related. Even as a child I decided to try these out. It turns out that not only do they work with bingo, but they work with any game of chance.  At that age, I was too young to be in a casino, so I took these pieces to the carnival and won every single game that I played. I asked my grandpa to buy me lottery and won over a thousand dollars on a scratch off.  
Eventually, when I was old enough I did take these to a casino, where I was also brought great luck.  I would slip them into my friend pockets and purses so that way they would have the same luck I had. We always came away with way more than what we went with.  Present day, I feel like it is time to part with these pieces. I've got my use out of them. They bought me my first car, they also got me my first apartments, loads of school clothes, helped my mother pay her rents, and got school clothes for my family.  I didn't really know what else to do with that much money at a young age. I donated a lot to the church on the hill, only because I knew they needed money, too. Either way, when it comes to games of chance, these pieces are a charm. They will help you win your way to riches in absolutely no time at all!
THERE ARE THREE PIECES SHOWN, YOU CAN PICK WHICH ONE YOU WANT OUT THE ONES THAT ARE LEFT AT CHECKOUT, BUT YOU GET ONE PIECE.  
UPDATE:  THERE ARE ACTUALLY FOUR OF THESE PIECES, NOT THREE.  THE NEW ONE HAS BEEN ADDED, IT'S THE BINGO CARD WITH AN ANGEL