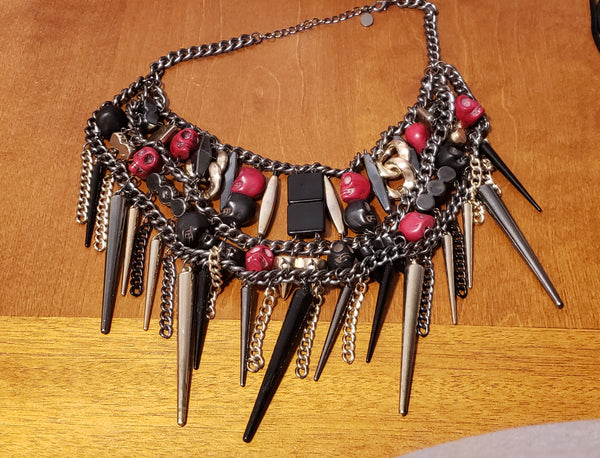 Formless From the Catacombs, Youtube
PLEASE BE SURE TO VIEW OUR UPDATED SHIPPING POLICY. IF YOU CHOOSE NOT TO, WE ARE NOT RESPONSIBLE FOR ANY RESULTING DIFFICULTIES OR INCONVENIENCES.
https://youtu.be/y8uA4M7ijVk
This is a wicked cool piece that has been taken to the catacombs and holds the powers of a formless being.  The being was created from all the leftover energies of the dead and we honestly have no idea what to call it.  It has lurked in the catacombs consuming the physical and spiritual bodies of all sorts of entities-- vampires, magicians, sages, werewolves, and all the other beings that have entered the catacombs to draw from its powers.  
The morphic being has obtained the powers of many different types of entities and holds the full powers of each of these entities.  There is most likely not an entity that you can think of for which this formless being doesn't hold the knowledge; however, if you should happen across one, you can surely send this being across the astral realms to obtain it.  This is a very powerful, very unique looking piece with carved stone skulls and an epic design.  It is surely one-of-a-kind.  To check out the full story on this piece, make sure you watch the video on Youtube:  https://youtu.be/Fkk3EI1Yhu8