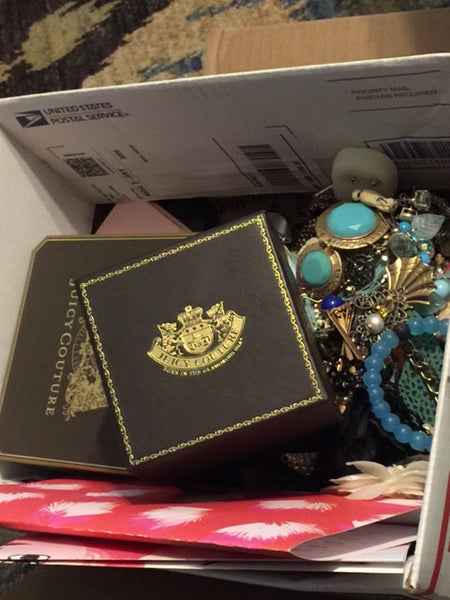 FREE PIECE WITH PURCHASE
LINDY THESE ARE IN A SPECIAL BOX I HID UNDER THE CHAIR.
Add one of these to your cart for a free item. With any purchase just add this and it is free. I have to put a penny on it or it will not allow me to list it. In doing so please note that I will not remember to refund you so you must tell me, " Dee Dee I need my penny" I don't mind it is just that I forget. I get a ton of orders every day offline, online and custom design so I'm really busy. Don't feel bad about it you won't be the only one asking. I know a lady that was almost hit by a car trying to run after a dime! 
Enjoy your free item with purchase!
You will get one of the items in the box.