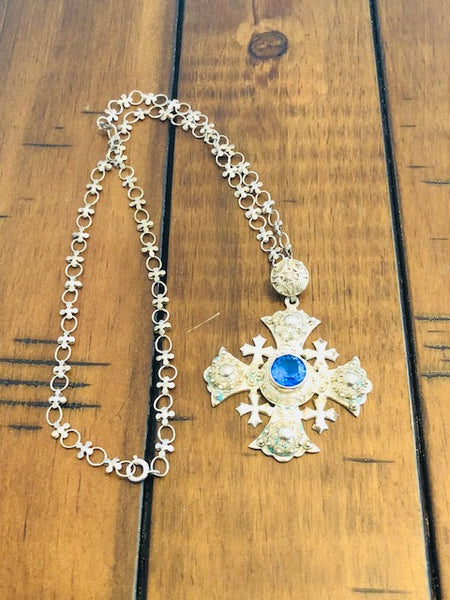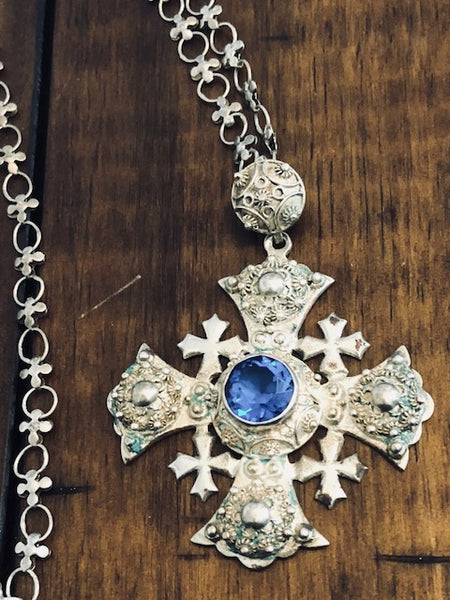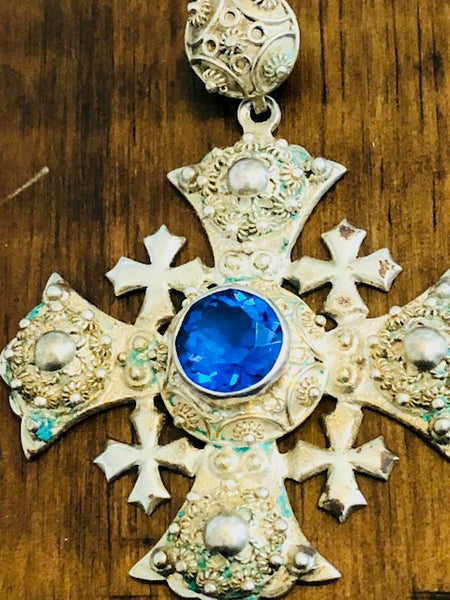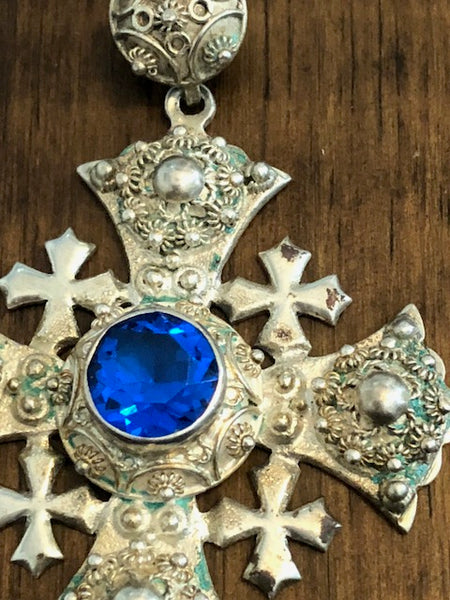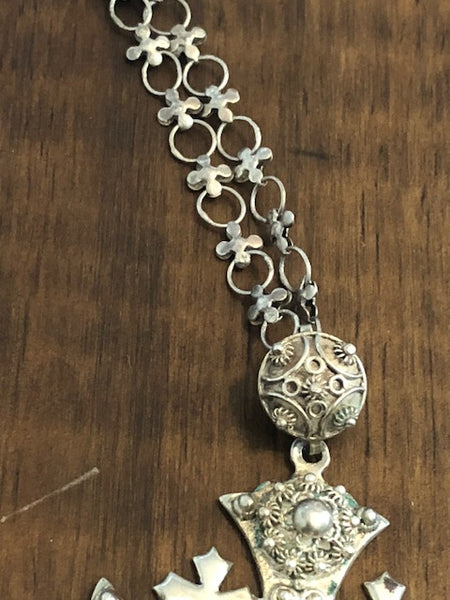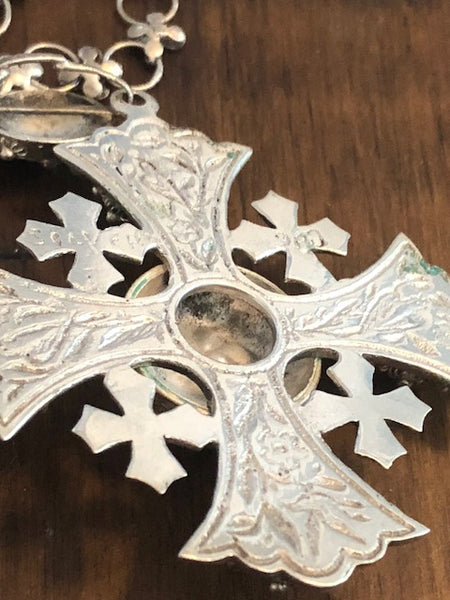 FROM OUT OF THE TOMB HE CAME FROM THE SKY, NO MORE LIKE THIS RARE PIECE, EVER!
Regular price
$ 7,000.00
Sale price
$ 3,000.00
---
I was so lucky to get this and while there is one more it is with it's owner and there were only two. I was lucky to get there to get it and lucky that my ex knew someone who was able to get into the sacred tomb when this was done. This is NOT a Jesus piece but it is a God piece, the God, the BIG man, the know all be all. That is what this piece is.
When I said I was lucky it was because I really was or it was that something up there wanted me to get this piece. When I was told I could get it but that I had to physically come for it, it was almost impossible. Thanks to a lovely customer who owns their own plane I got there to get this. Me getting a ticket was going to cost me over 3,000 so instead I left out of Florida thanks to a great and amazing customer! 
So this piece and another one was placed in the tomb that was thought to be the burial place of Jesus. The guy who did this, Mikal Shaprio ( he said I could use his name) is the one who did it. He stayed in the tomb and and what he saw could only be descibed as a miracle. He spent the evening and woke up around 2 am and saw a bush lush and green had appeared inside the tomb. The tomb was all dirt in which nothing could grow! As he sat up he saw light where there should have been darkness. As his eyes fully adjusted he focused on the odd bush that wasn't there before. As he looked on he saw a man of darker color skin and long hair with a all white beard walk past the bush. Just as he past the bush it caught fire with the brightest of flames and the man turned around and he heard a voice come from no where and it said do not look at me. The man speaking was God himself and Mikal was able to look at him. He looked up and down and his face was that of a glowing orb or a burst star, his feet where of gold color and his mid section showed the Earth with various planets around it, planets we have never seen. The hands of God were very unusual, made like ours but in the left palm which was open showed Christ and the crucifixion. In the right hand of God showed all kinds of people of every color and in the center of all of them was an angel with a dagger and a pointed ears which Mikal belives was Satan. I asked Mikal if if he had feelings about it and he said he could feel the energy which became a physical feeling and that yes it was Satan.
It was after seeing what Mikal saw that God directly looked at him and spoke. He said to shake the dice, not roll the dice but shake them. Now what an odd thing for God to say! While we will all think that God does know who we are, each of us. The dice comment has special meaning to Mikal and it has nothing to do with game playing. I can't reveal the meaning of the comment because it is very personal, extremely personal but it holds great meaning to Mikal.
THE actual God took fire from the burning bush, blood from the left hand and from his right he touched the glow of his face. God then reach down and touched this piece which laid on a rock inside the tomb. After God touched this piece he turned his head which was nothing but a huge glowing orb and then his glowing orb turned into the face of Christ and all Mikal could focus on were the eyes. The eyes of Christ were just like the color of the stone in this solid sterling silver piece.
After that God spoke again and told him that he had showed him his son and to pick up the piece/ pieces as there were two. He then told Mikal to become one with him and place something of his in the back. Mikal placed some of his hair in his and he did become like God with the ability to speak to him anytime and in the knowledge of him which hate to tell you is dual. God is both like Ying and Yang there is a dual nature depending on the situation.
When I got this it was three years ago. Time has quickly passed since then and the journey with this item has been interesting. I tried to use this item at least two times a week but sometimes I would get busy and it it would go to one but it would always pull me back. I never wore it but I would carry it in my pocket book. I would know when to pull it out but often I never had to. I would see in front of my face the glowing orb with inside the moving blue eyes and I would know what to do or I would be given the power to do it. In two years that I had it I never placed a piece of myself into the piece. Then at the end of two years and with my busy schedule I sat down and was dumbfounded that I was so stupid. I get so busy that when I have a long term item I need to test it can sometimes get lost with all the other stuff. So I took my hair and placed it inside the back of the item and then I wore it. As soon as it touched my skin I felt a surge that was like a bolt of lightening! I really mean lightening too it was as if I was a source of electric. From that moment I really began using it. I saw the great Orb face and the body myself. I spoke to God which isn't like anything I can explain because of how you hear him. Then that same day I asked for something that was impossible and there it was. It was to help someone in Scientology and to get them away from a hooker and gold digger. Then there was the time I needed to end someone and trust me you think that is bad but sometimes bad is good. Yes you did read that right and while you may be thinking, end someone? Would God do that? Well you see you are getting that power and like I said before that power is dual as God is and so you become that too. Your ability is that of dual and the magic is very easy and it is not magic but it is true supernatural as God is the meaning of supernatural. So when you ask what you can do with this item I have to say that you can do as you THINK with this item and it will be done correctly and as it should be done with no screw ups and no guilt.
This is the only piece I have like this and the only piece I can honestly say has been touched by God. This is the only piece like this and there will be no more as the reason there was a physical visit by God is for something coming in the future. Also the price of this would have been around 7000.00 but luckily I was able to save on travel and other things in order to get this piece.