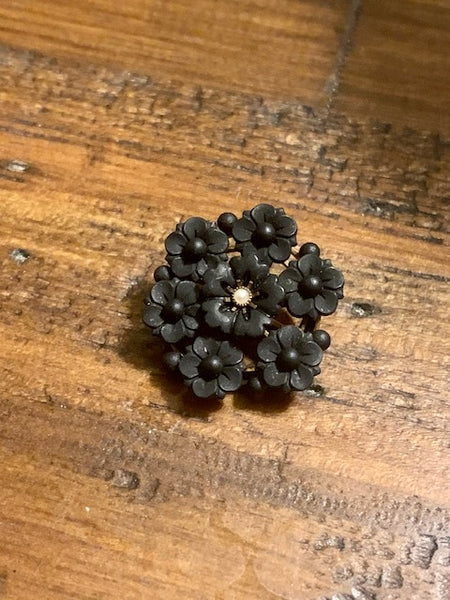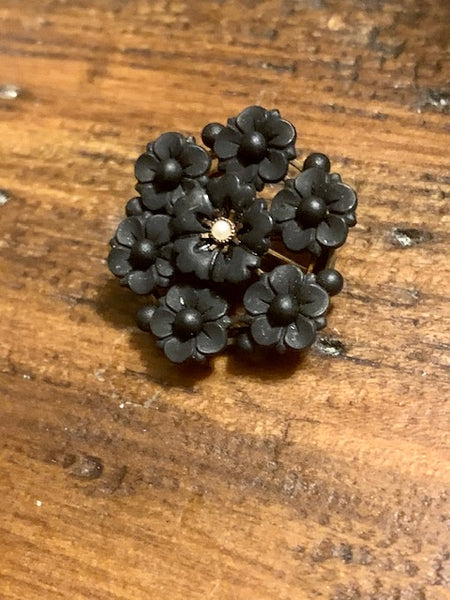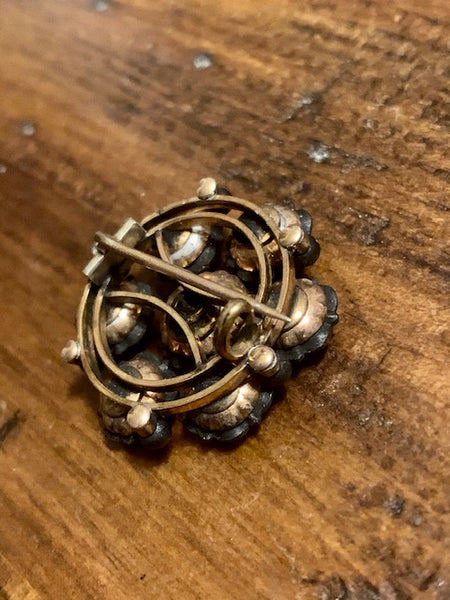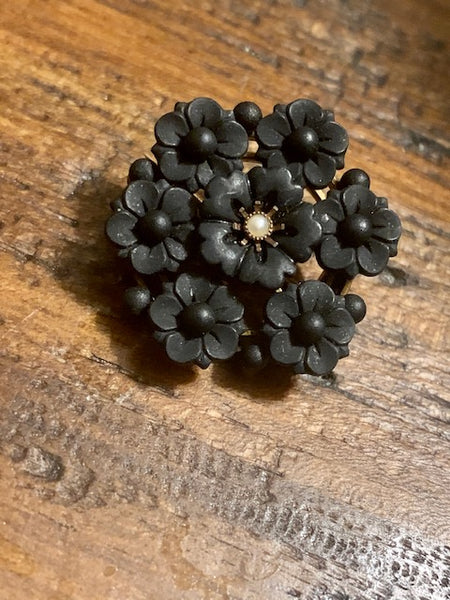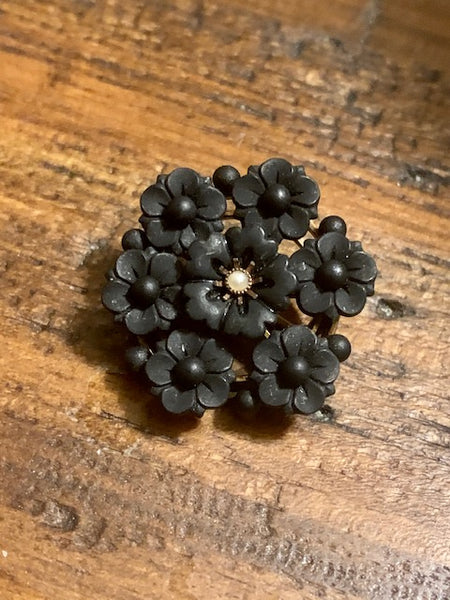 From the Underwater Sumerian Pyramid: The Darkest Widow
This piece holds ancient magic that dates back several thousand years to the times of the Sumerians. Interestingly enough this piece was acquired from a secret meeting of global elitists that took place in New York State. It was a meeting that both Deedee and I were able to attend because we both had pieces that allowed us to remain invisible so we wouldn't' be seen by the people in attendance. The people that were at this meeting were people that held great positions of power throughout the world including politicians, financial leaders, and religious leaders. The fact is that this piece holds both dark and white magic that has been acquired over the years by an entity called the Darkest Widow. Before her existence in this piece, she was a freestanding entity that was born of a mysterious pyramid at the bottom of the Red Sea. More on that in just a second. However, she has since been captured and placed into this piece. This piece now allows the owner of this piece to conjure her for her vast knowledge of both and dark and white magic. Again, we attended a meeting of the minds and during this meeting this piece was used to bring her forth. When she appears she will appear as a regular aged lady because she is indeed an immortal entity and some say she is a kind of immortal witch. However, her presence is so mysterious we cannot say what kind of entity she is, only that she exists.

In ancient times, when the Annunaki came to Earth they built a secret pyramid that they placed at the bottom of the Red Sea This pyramid cannot be readily viewed by the naked human eye. You would need some sort of special awakening to view it. Having said that, the pyramid is there and it is a type of link between the Annunaki and the Earth so they can keep tabs on human existence. It also holds a plethora of power and magic that can be used by those who know how to access the magic in the pyramid. These people are very few and extremely far between, so the number of people who access this pyramid has grown scant. In the meantime, the pyramid continues to grow in power and energy, so much so that these energy forms have begun to overflow into the sea. In one instance these energy form combined with the magical waters of the Red Sea has birthed an entity. This is the entity that we know as the Darkest Widow. she is called the Darkest Widow because she is a feminine energetic form that exists without a masculine counterpart. Thus, she is free to roam and take any partner that she wants and that is what she has been doing for thousands of years.

The Darkest Widow has many forms that she can take. One of them is of a beautiful young maiden. In this form, she has been known to seduce very powerful and magical life forms. These life forms surely include men but are not limited to mortal men. Born out of the energies of the Sumerian pyramid, she has a magic of her own that she has been able to use to seduce sorcerers and magicians that are much more powerful than she was. Her objective was to use her seductive magic to have sexual intercourse with these powerful entities. While having sex with these sorcerers and other magical beings she secretes a certain type of pheromone that duplicates the magic and knowledge of whomever she is having sex with. Their knowledge becomes her own and she grows in magic and knowledge to accommodate the magic and knowledge that she has just taken from them. She has gone through life this way and has had sexual romps with many powerful men. The likeness of these men include Vlad Tepes for his vampiric powers, Napoleon Bonaparte for his knowledge of the pyramids' secrets, the Ba'al Shem for his ability to see the future and change, Anton LaVey for his ability to perform dark arts, men from the Bohemian Grove in order to conjure Ba'al who can grant pretty much anything. She has even had her way with King Solomon who gave her the ability to birth Djinn and a completely know of his magic as recorded in the Lesser and Greater Keys.

The Darkest Widow didn't stop with mortal men, either. She has been known to have had sexual encounters with the Egyptian god Osiris who gave her the secrets to the ancient Egyptians pyramids and the ability to connect to them on a subliminal and psychic level. She has had romps with druids and Celtic sorcerers. She has even had sex with Bacchus. I mean, she has had thousands of years to make her rounds. Again we call her the Darkest Widow because she cloaks her existence and she appears in many different forms. It also isn't really clear what kind of entity she is. As we have told you, she was born of the Sumerian Pyramid, but we still don't know exactly what kind of entity she is. What we do know is that she has been bound to this piece. This means that her energies and soul form are in this piece. This means all her knowledge of unlimited magic is also in this piece. I'm not entirely sure how she was finally captured, but I know that it involved a blood ritual of very powerful and influential people, as described above. Deedee was able to confiscate this piece during our investigation.

This piece does dual magic. The Widow was not discriminate against in gaining her magic. She took what she could get. Some of it is white magic, but she honestly prefers the dark stuff. It's in her nature to be shadowy and secretive so the dark magic fits her better. Either way, when you own this piece you will be able to make a connection to the Darkest Widow. You will do this by placing a drop of your blood directly on one of the flowers that are on this pin. Your blood will draw her out and she will be able to make a connection to you. It doesn't matter whether you are male or female, she will connect with you. She will appear to you in her full physical form and you will be able to ask her to grant you the magic that you want. There are very few forms of magic that she doesn't have, so you can ask her to give you particular magic. If she doesn't have it, she will search the astral realms to bring it to you. The magic that you ask for will be remitted into the piece and when you wear this pin you will be able to use the magic you have asked for.