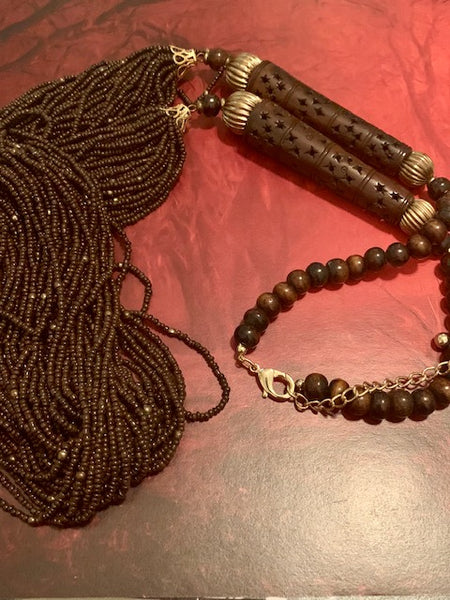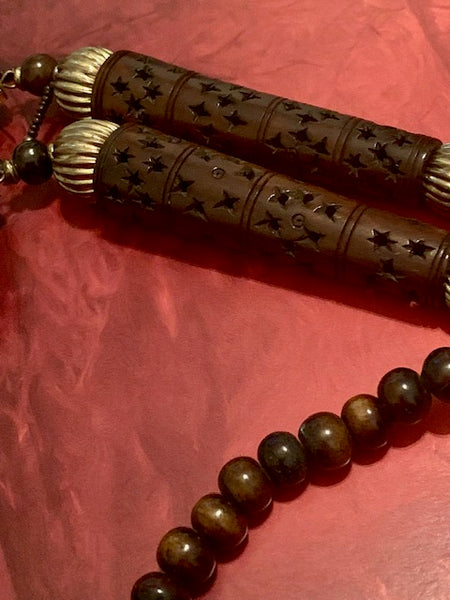 Furies' Whip
Before making a purchase, please make sure you read and are familiar with our shipping policy: https://youtu.be/y8uA4M7ijVk

This is a very multi-faceted piece because it will do several things for you. There is no crazy backstory to this piece. We have it, it holds ancient gypsy magic and that is about all there really is to know about it if I'm being honest. However, the magic in this piece speaks for itself without needing to come from some crazy place. That is because it holds the powers of the Erinyes. If you don't know that name, how about I just say, "the Furies." The Furies are the goddesses in Greek history that brandishes whips and other weapons to fulfill their duties. After all, they are the goddesses of fury and vengeance. They wreak havoc wherever they go, as they are the wild type of spirit, more of a nymph type of goddess that anything else really.

This piece is called the Whip of the Furies. The Furies have been conjured into this piece. If you want to use this piece to cast revenge upon people, all you have to do is where I like a necklace and tell them the name of the person who has done you wrong. The furies will not kill anyone, it is against what they typically believe it. However, the revenge that they cause will make somebody wish they were dead. They will torture the person in all the ways that the person has tortured you. It will not be pleasant, but it will also not be dead. Vengeance is sweet.

Listen, aside from the vengeance that Furies offer, they are a freaky little goddess. I mean this is n the way that you are thinking. When you have the furies in this piece they double as sex spirits. When using this piece to invoke the sex spirits, you will whip yourself lightly while holding this piece by the handles like a whip. The sex spirits will show up to you in the form of your craziest and most desires sexual fantasies. There are three of these furies, so you can either choose one that you want to use as a sex spirit, or you can choose all three at the same time. It is totally up to you. How you use this piece depends on how freaky you want to be. You will notice the stars on this wooden hand-carved piece. This is to signify that not only do the Furies live among the stars, but they provide astral orgasms that are literally out of this world. You will not believe the sensual pleasures that go along with using this piece. The orgasms are unlike anything you've ever experienced. I can tell you this much.

You can also use this piece when having romps with other humans. Whip them softly or allow them to whip you and the energies of the Furies will course through both of your bodies, allowing you to know eachothers body and provide divine pleasure. It will be like putting two pieces of the perfect puzzle together as the two bodies meet in unison, creating astral orgasms and the most intense pleasure that you have ever experienced.