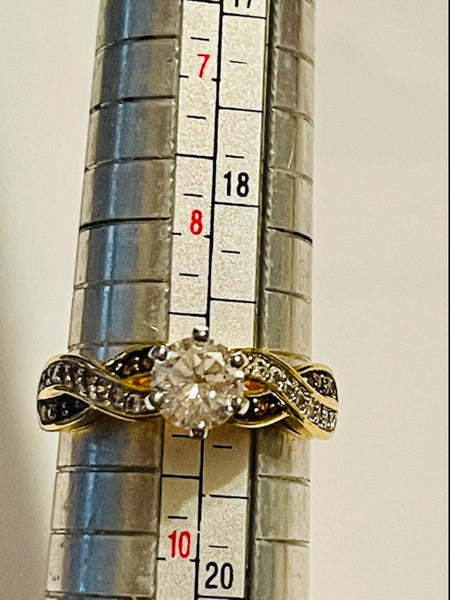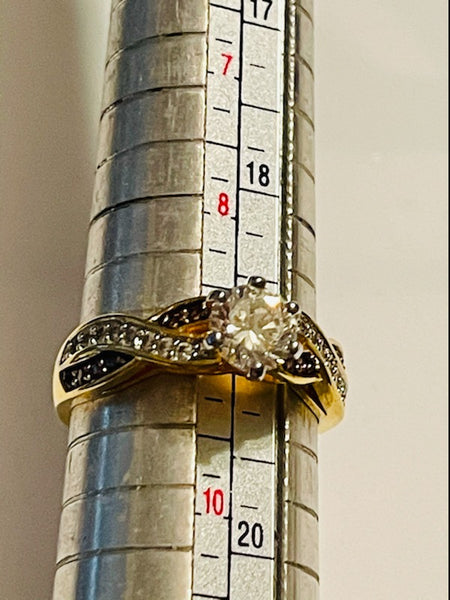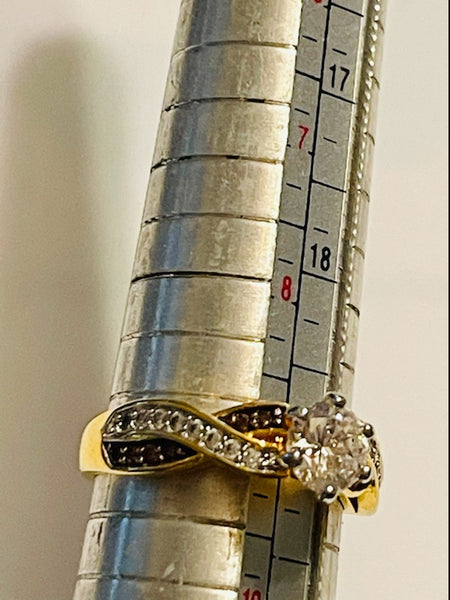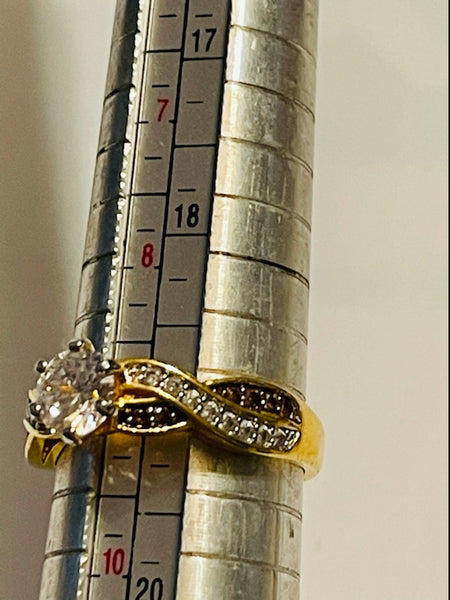 Futures By Trophonius
5-6-21
PLEASE READ THIS BEFORE THE DESCRIPTION. ALL ITEMS IN THE $38.00 SALE CATEGORY ARE ALWAYS IN STOCK. WE HAVE MULTIPLES, EVEN IF ONLY ONE IS SHOWN. IF THE ITEM IS OUT OF STOCK ON THE WEBSITE, EMAIL US AND WE WILL EITHER SEND YOU ONE OF THE EXTRAS WE HAVE OR WE WILL MAKE ANOTHER ONE FOR YOU. THESE ITEMS ARE NEVER OUT OF STOCK BECAUSE ADDITIONAL PIECES CAN ALWAYS BE MADE. ALL YOU HAVE TO DO IS CONTACT US AND WE WILL HELP YOU.  
WE TAKE PAYMENT VIA THE FOLLOWING METHODS-- LAYAWAY, PAYPAL, CASHAPP, ZELLE, AND CREDIT CARD. IF YOU ARE DOING A CREDIT CARD, YOU CAN FOLLOW THE PROCEDURES FOR CHECKOUT ON THE WEBSITE. IF YOU NEED TO SEND MONEY VIA ONE OF THE OTHER METHODS, OR YOU WANT TO PUT AN ITEM ON LAYAWAY, PLEASE CONTACT US AND WE WILL MAKE ARRANGEMENTS FOR THOSE PAYMENTS. PLEASE DO NOT JUST SEND MONEY WITHOUT SAYING ANYTHING, AS WE DON'T KNOW WHAT IT IS FOR AND WE WILL ASSUME IT IS A GIFT.  
This ring holds a connection to a Greek oracle spirit. Her name is Emanouella. She did not serve as the oracle of Delphi, but she did serve as an oracle in one of the other five cities. I think she said Trophonius. Either way, she is still very powerful and has the ability to see the future of anybody she has contact with. When you own this piece, you will be able to summon Emanouella. Her spirit will be able to see your soul and your destiny. She will then not only tell you about your future, but she will also show you. If there is something you don't like about what you see, the oracle will give you advice on what you can do to change your future or how you can manipulate your destiny. Wearing this piece will also allow you to see others' future. Tell them, don't tell them, use this piece to start a side hustle. We don't care what you do with it, but this piece is very powerful.