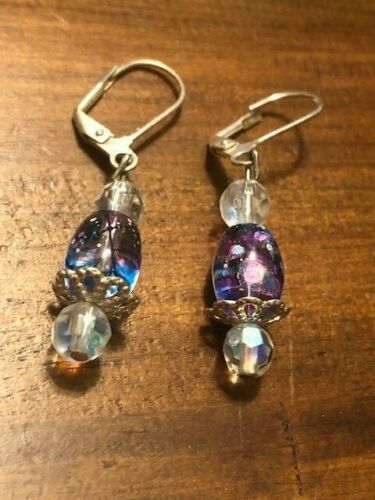 Glass Earrings: Penelope Is An Avalonion Fairy
This piece gives you a telepathic connection to a fairy named Penelope.  She is a Avalon Fairy and used to be one of the royal subjects of Morgana Le Fay.  She isn't any more, because now she is yours.  She will grant you white light abilities and cast white light magic on your behalf.  Also, she will give you healing and allow you to perform white light healing and  to also see the future.  
Instructions-- you will meditate with your earrings on and allow the powers within to emanate through your body, allowing you to telepathically communicate with Penelope.