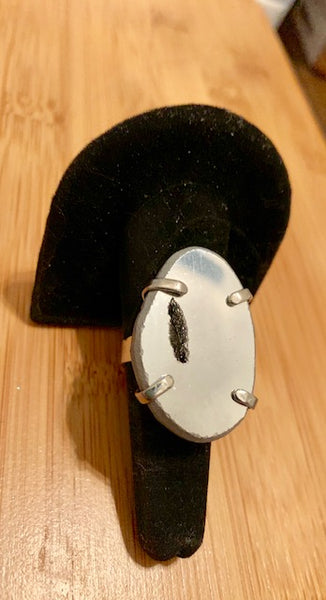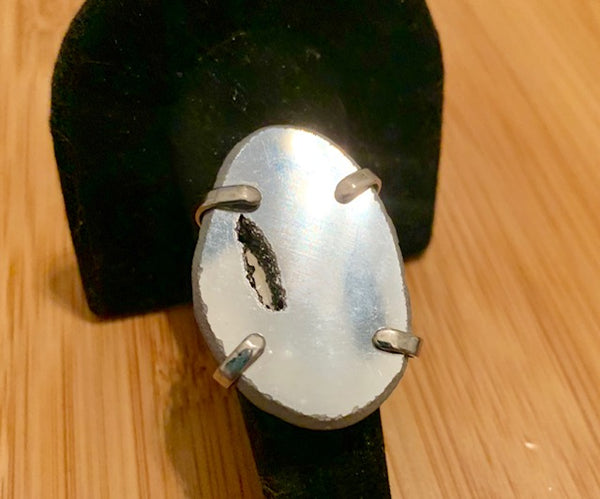 Gnostic Ouroboros
I guess today must be the day of the serpent or something, because this next piece has to do with a serpent, too. However, this serpent comes from entirely different origins. This piece was created by an Ophite High Priest. To most people, the Ophite Sect has been dead for centuries. However, for those who really know the magic of the Ophites know differently. Their number may have dwindled during the dark ages, but in the new age of enlightenment, there has been an increase in the number of initiates that have taken he Ophite Oath. Don't know what an Ophite is? Don't worry, most people don't. They are simply a sect of magicians that merged Egyptian Magic with Gnostic Magic to create their own set of magical rituals. They are quite powerful if I might add. We'll let the magic in this piece do all the talking.

This is a magical geode ring that summons the presence of the Ouroboros. You probably thought that we forgot about the Ouroboros, but we haven't. We just haven't had any pieces pertaining to the presence of this magic. This piece changes the dry spell, though. This piece will present the Ouroboros in its full spiritual form. The Ouroboros will wrap itself around you, covering you in its presence of cyclic rebirth. It will become like a vortex of magic that will allow you to undergo rebirth based on the magic that you ask for. What do I mean by this? Well, each time you ask the Ouroboros for power, your body will undergo a spiritual rebirth while you sleep. You must wear this piece while you sleep for the rebirth to take place. When you wake up, the rebirth will be complete and whatever magic you have asked for will be written into your DNA.

This is not a granting of magic, rather a giving of magic, because this piece doesn't allow you to use the magic, but makes it your own. It's pretty intense stuff for the low price, but we didn't have to go on an investigation to get it, so we aren't going to charge a lot of money for it. This piece has a three-day downtime, during which the piece must recharge before you ask for your next magic. Also, before you can start doing the rebirth process you must first give yourself time to bond with the Ouroboros. You will do this through meditation and wearing the piece so it can read your energies. You will know that you have made the proper bond because the serpent will begin communicating to you in telepathic form.