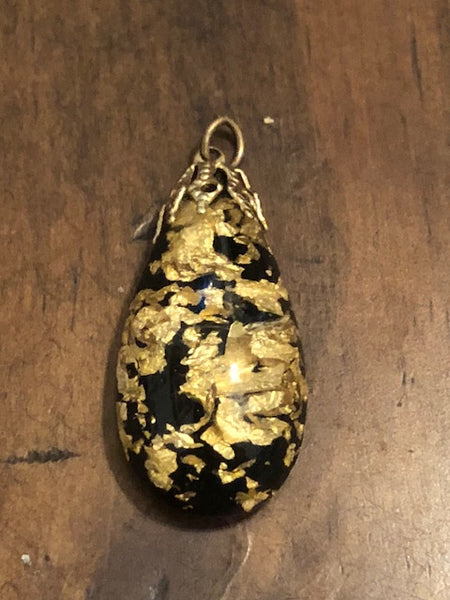 Golden Knockers, Not You Ta Tas
This piece is made of resin and real gold flakes. This holds 3 wealth Knockers. Their names are, Jambi, Shidea, and Fin. This is a pendant and Knockers are way better then Leprechauns because all they do is knock away at your destiny for wealth. They hunt it, they bring it and they help you to find it in any way possible. This can be by winnings, business or found money just to name a few. There are many ways they bring it but none of them in a bad way. 
They are friendly so address them by their name and allow them to do what they need to do. In order to bond to them just wear them for a little while and then place them where you can see them. Make them a part of your family and don't leave them to collect dust. They are hard workers and a cheerful hello every now and then is all they need. 
What do they look like?
They look like little dwarfs with very happy dispositions. One is older looking and the other two are young.