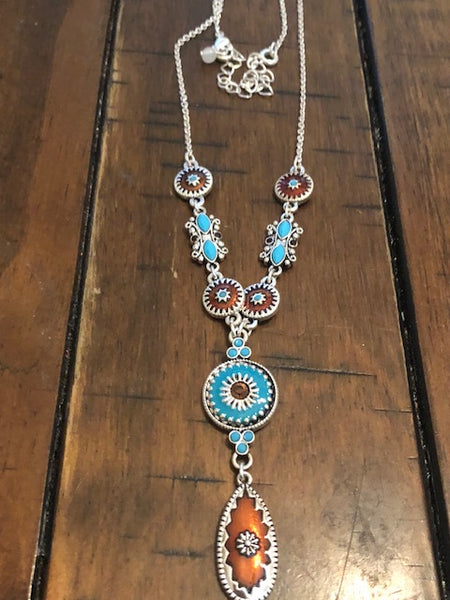 Greta's Hex
PLEASE BE SURE TO VIEW OUR UPDATED SHIPPING POLICY. IF YOU CHOOSE NOT TO, WE ARE NOT RESPONSIBLE FOR ANY RESULTING DIFFICULTIES OR INCONVENIENCES.
https://youtu.be/y8uA4M7ijVk
This piece comes from very close to home.  It was handmade by an old Pennsylvania Dutch witch named Greta.  It holds the powers of an original PA Dutch Hex Sign. These signs are omens of good luck and are often times placed on barns in the PA Dutch community in order to bring forth a good harvest and to keep the livestock healthy.  
The witch made this piece with the powers of one of the PA Dutch Hex Signs that she transferred from an old, rundown barn in Berks County and has placed it in this piece.  The powers of the Hex with ward off evil spirits and can even be used during an exorcism to dispel evil and unwanted spirits. It will give you a soul cleanse and will increase your overall health and energy levels.  Additionally, this piece will grants bounty, which unless you own farm animal and crops, will come in the form of wealth in all areas of your life!!