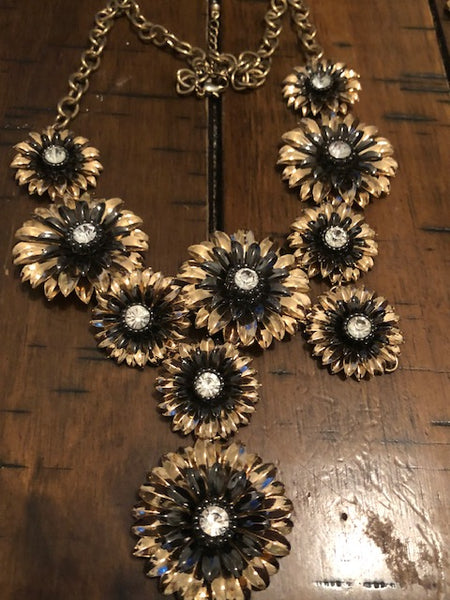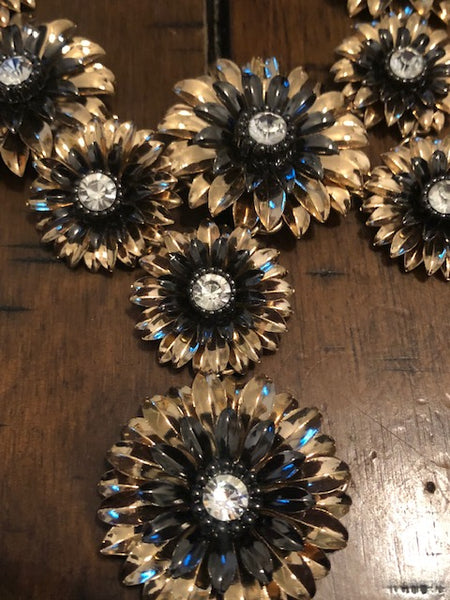 Gypsy Soul Flowers
PLEASE BE SURE TO VIEW OUR UPDATED SHIPPING POLICY. IF YOU CHOOSE NOT TO, WE ARE NOT RESPONSIBLE FOR ANY RESULTING DIFFICULTIES OR INCONVENIENCES.

https://youtu.be/y8uA4M7ijVk
Gypsies have long known the energies that the Earth provides to humanity in terms of the magic that it can do for us.  Sunflowers have long been known to hold the metaphysical energy to raise the dead.  It's kind of like the sun is full of light and the opposite of light is darkness and death.  The sunflowers guide the souls from the spirit realms in order to manifest them in the human realm.  
This piece holds the energies of 10 Gypsy sunflowers.  These sunflowers hold the energies to be able to summon one person from the dead.  Using this piece, you will be able to name 10 people that you want to develop a connection with.  You will hold the energies of these 10 people in this necklace and you will be able to communicate with them at any given moment.  
You can use this piece to be able to communicate with people who are gone that you miss, or you could raise somebody like Aleister Crowley who will give you the knowledge of all Egyptian magic.  The choice is yours to make and there really are no limitations when it comes to this piece.  So, happy conjuring!!