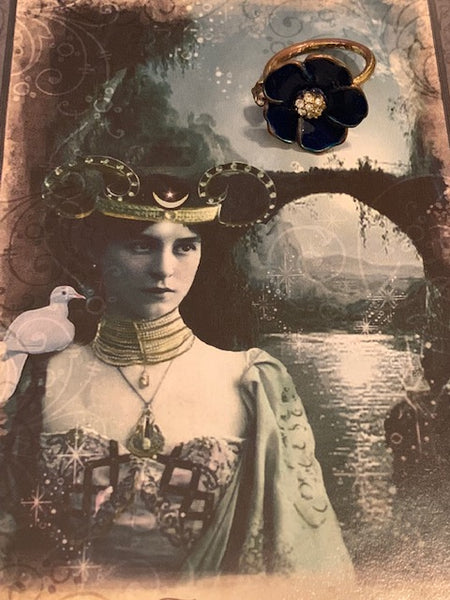 Happy Heart: Success In What You Most Desire
SOME OF THE ITEMS THAT WE SELL ARE MISSING STONES, HAVE SCRATCHES, ETC. THIS ISN'T EVERY PIECE. IN FACT, IT IS VERY FEW PIECES. IF THIS IS THE CASE IT IS BECAUSE WE GOT THEM THAT WAY, BECAUSE THEY ARE OLD, OR BECAUSE THEY HAVE A LITTLE BIT OF WEAR DUE TO TESTING. WE HAVE TO HANDLE AND TEST ALL THE PIECES THAT WE SELL TO MAKE SURE THAT THEY WORK PROPERLY AS PER THE DESCRIPTION. MANY OF THE ITEMS WE OFFER ARE VERY OLD, ARE ANTIQUE, ETC. SOME OF THE ITEMS REFLECT THAT WEAR. THIS DOES NOT MEAN THAT YOUR ITEM IS LESS POWERFUL OR WILL NOT WORK WHEN YOU GET IT MAILED TO YOU. THESE PIECES ARE FEW AND FAR BETWEEN ANYWAY. WE JUST WANTED ALL BUYERS TO BE AWARE OF THIS BEFORE THEY PURCHASE.

Also, Before making a purchase, please make sure you read and are familiar with our shipping policy: https://youtu.be/y8uA4M7ijVk

Before I start let me just say that being wealthy and being successful is not the same thing. Yes, most of the time these two are tied together, but only because we live in a materialistic world. However, being wealthy by no means always signifies success. Look at trust fund brats like Paris Hilton and Kim Kardashian. They were pretty much born with silver spoons in their mouths. Also, being successful doesn't necessarily signify wealth. If your goal in life is to help homeless Veterans and you do just that, you are still successful if you don't get rich doing it. Same goes for teachers. I know lots of teachers who aren't rich, despite devoting their life to the betterment of humankind. Anyway, my point is that wealth and success aren't always synonymous, so when I tell you that this piece will bring you success in whatever you want to do, don't automatically assume it's just another wealth piece. I mean, sure if you define success by a measure of wealth, then this piece will make you successful. My point is that this piece will help you be successful in WHATEVER you want to do, not just matters of wealth and fortune. Whether you want to hit it big on the silver screen or be the first to publish a major medical breakthrough, this piece will help you succeed in whatever it is that makes your heart happy.