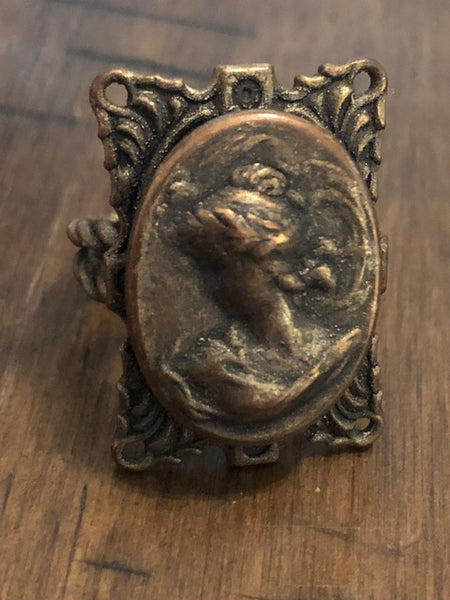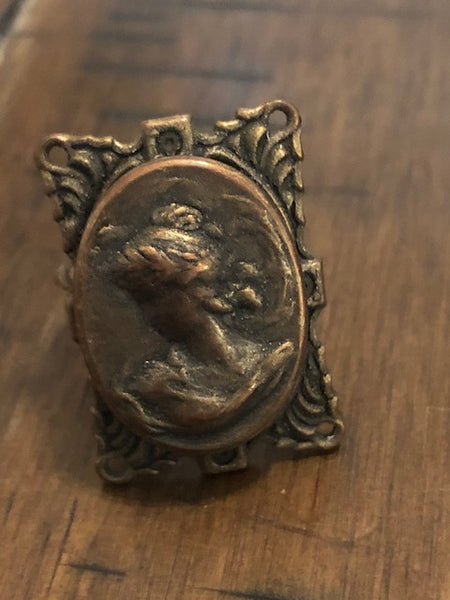 Hattie Was Here, An original 19th Century Sex Spirit (She Calls Herself A Goddess)
This is a spirited item that holds a very active sex spirit. Her name is Hattie Longfellow, or at least that is what she told us. She wasn't always a sex spirit. She was once a human just like any other normal human. However, she loves sex so much that agreed to allow a sorcerer to manifest her in spirit form just so she could become a sex spirit and enjoy her raucous romps for eternity. She comes on a bit strong, if I may say so myself, but I promise that if you give her the chance she will deliver astounding results. It doesn't matter if you are male or female because Hattie Longfellow doesn't care. As long as she is providing you with the best pleasure you've ever had it makes no difference to her.

Hattie is not shy and she will most likely not take much rousing once you get the piece. In fact, we had this piece in the office waiting for somebody to come in and test and she tried to get after me. I tried to shoo her away but she kept on whisper to me, "Oh c'mon bad boy!! What do you have under that hood??!!" I couldn't help but laugh at the time, but the people who tested this item told us that it didn't much to get her going, because she is the literal definition of a nymphomaniac. She knows every position and she's not afraid to try to new things. She will either visit you in her spiritual forms or will make her way inside of your dreams. Either way, the orgasms that she provides are out of this world. I guess this is one of those pieces that you just have to use to fully appreciate.