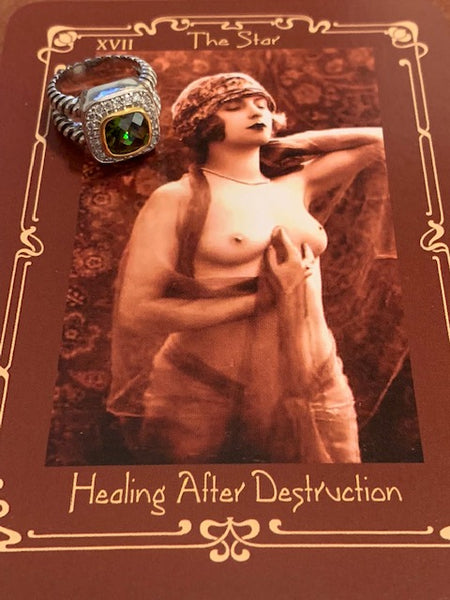 Healing After Destruction
Before making a purchase, please make sure you read and are familiar with our shipping policy: https://youtu.be/y8uA4M7ijVk

Sometimes in life, we go through things that aren't the best of circumstances. We have to go through death, break-ups, abuse or other things that could be even worse. Then there are spiritual things such as possession or other types of spiritual attacks. These things could cause depression, anxiety, PTSD, or any number of mental conditions that are known to man. It might feel like you won't make or that you cannot carry on. It might feel like you have been broken and you just can't carry on no matter how hard you try. If this is how you feel then the piece is for you, my friend.

This piece holds energies that instill a rejuvenation and refreshing of the mind, body, and soul. After you have been through things that you feel like you might never recover from, this energy will grant you a stillness of the soul that will see you through to the very end. It will help eliminate those stresses and anxieties from life, even when it feels like they are closing in on your and you can't stand the pressure. It will increase your energy and motivation and will make you feel renewed like you have a purpose. It will give you optimism and the will and desire to succeed. Where there was once a void, there will now be abundant positivity. It will flow through your veins like blood. This piece is healing that is meant to last a lifetime. The best part is that you can keep it and use it everytime you go through a painstaking experience.

Another way you can use this piece is after an exorcism. This piece will heal the destructed soul. When being spiritually possessed, the demon that lives inside tends to do harm to the soul. This piece will mend the soul and restore it to its old state again. In fact, you can use this piece in this manner after having a spell cast upon you or experiencing any type of entity or power that will drain you and deplete your soul. It will re-instate your soul to 100%.