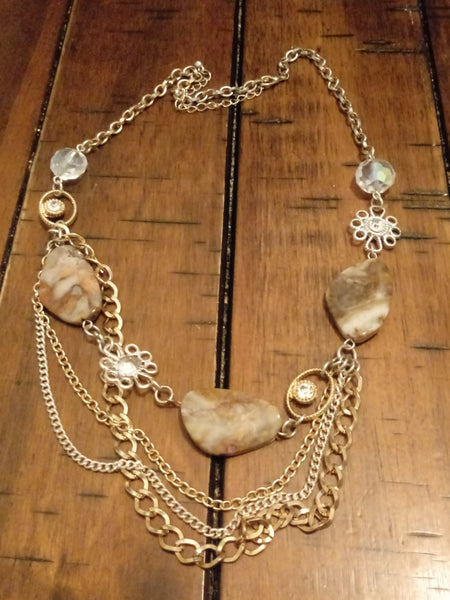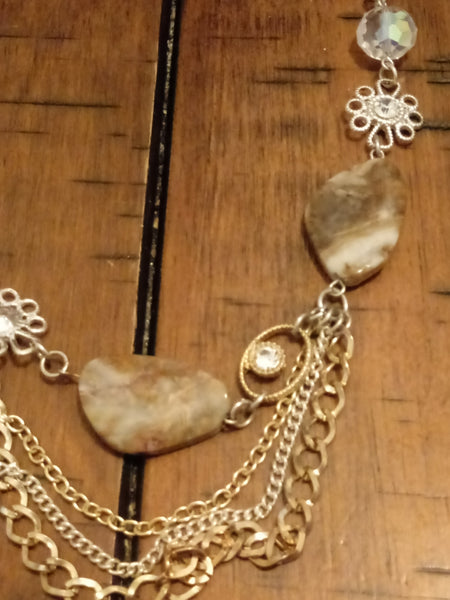 Healing Stones and Spirit Journeys
This piece looks modernish and a bit feminine.  However, I will tell you that this piece holds an undoubted ancient ritual magic that was placed into by a Cherokee Native Shaman.  He gave us this piece when we helped him with a little werewolf problem he was having.  Needless to say, he was very thankful for our assistance, so thankful in fact that he gave us this piece.  
This necklace holds three Native America healing stones, the power of which has been cast into them by a fire alchemy ritual.  These healing stones will cure all spiritual impurities including blockages, dirty auras, bad karmic energies, psychic blocks, bad luck, evil attachments, etc.  It will cure minor physical ailments such as headaches, joint aches, other aches and pains, fatigue, decreased energy levels, mental confusions, etc.  In addition, this piece prompts spirit journeys, the same type as used by Native American Spirit Walkers who visit their ancestors on the ancestral plane to gain their knowledge and magic!