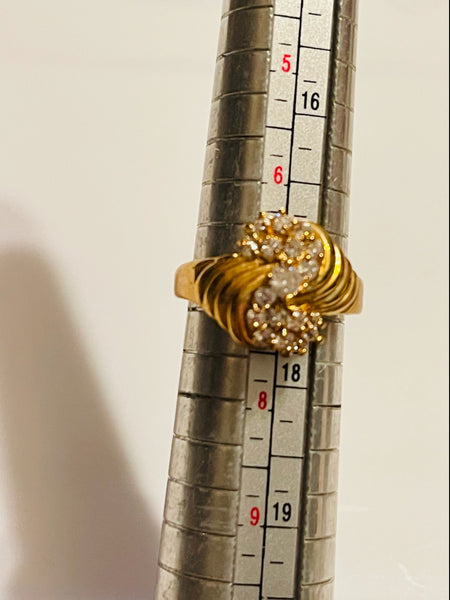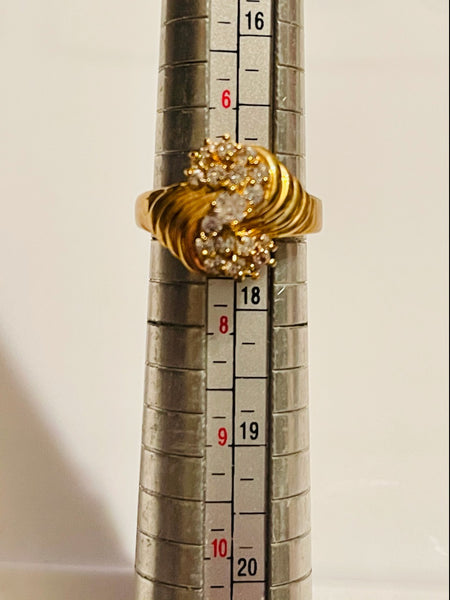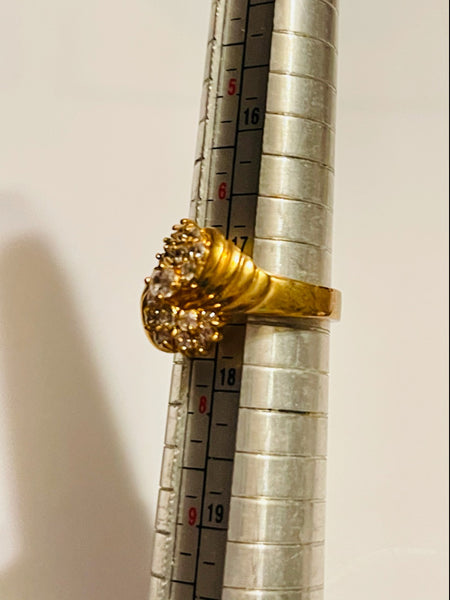 Hear the Voice of God
5-6-21
PLEASE READ THIS BEFORE THE DESCRIPTION. ALL ITEMS IN THE $38.00 SALE CATEGORY ARE ALWAYS IN STOCK. WE HAVE MULTIPLES, EVEN IF ONLY ONE IS SHOWN. IF THE ITEM IS OUT OF STOCK ON THE WEBSITE, EMAIL US AND WE WILL EITHER SEND YOU ONE OF THE EXTRAS WE HAVE OR WE WILL MAKE ANOTHER ONE FOR YOU. THESE ITEMS ARE NEVER OUT OF STOCK BECAUSE ADDITIONAL PIECES CAN ALWAYS BE MADE. ALL YOU HAVE TO DO IS CONTACT US AND WE WILL HELP YOU.  
WE TAKE PAYMENT VIA THE FOLLOWING METHODS-- LAYAWAY, PAYPAL, CASHAPP, ZELLE, AND CREDIT CARD. IF YOU ARE DOING A CREDIT CARD, YOU CAN FOLLOW THE PROCEDURES FOR CHECKOUT ON THE WEBSITE. IF YOU NEED TO SEND MONEY VIA ONE OF THE OTHER METHODS, OR YOU WANT TO PUT AN ITEM ON LAYAWAY, PLEASE CONTACT US AND WE WILL MAKE ARRANGEMENTS FOR THOSE PAYMENTS. PLEASE DO NOT JUST SEND MONEY WITHOUT SAYING ANYTHING, AS WE DON'T KNOW WHAT IT IS FOR AND WE WILL ASSUME IT IS A GIFT.
This piece comes from another person mentioned in the Bible. His name was Micah and he was a messenger of the Lord, otherwise known as a prophet. He was one of the greatest prophets to appear in the Bible. God chose to speak to his people through Micah and Micah obliged the messages of the Lord. Not everybody who can hear the voice of God ends up becoming a great prophet. Some keep it to themselves or simply share it with their friends and family. Either way, it's fine.  
We conjured Micha for this ability. This is the ability to experience the presence of God in divine visions and dreams. You will feel his divine presence, which is how you will know this piece is working and you're not just having random dreams. You will be able to hear his voice in these dreams and visions, but you will not be able to see God. This piece is not on that level and if you saw the face of God without the proper permission/ability that wouldn't end well for you. Otherwise, this piece is a very powerful experience.