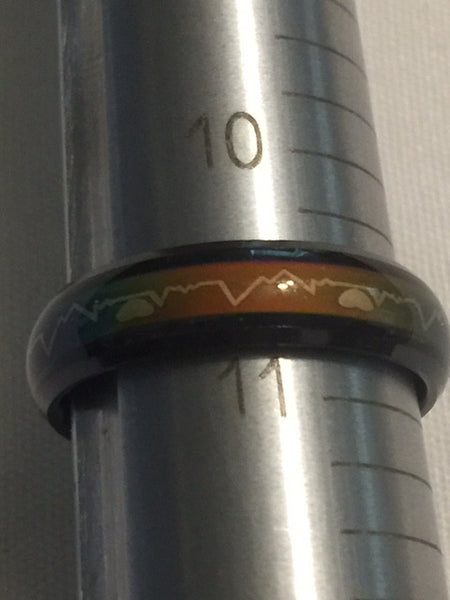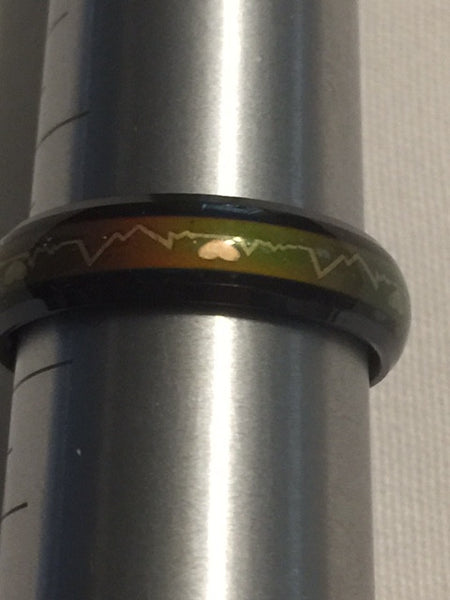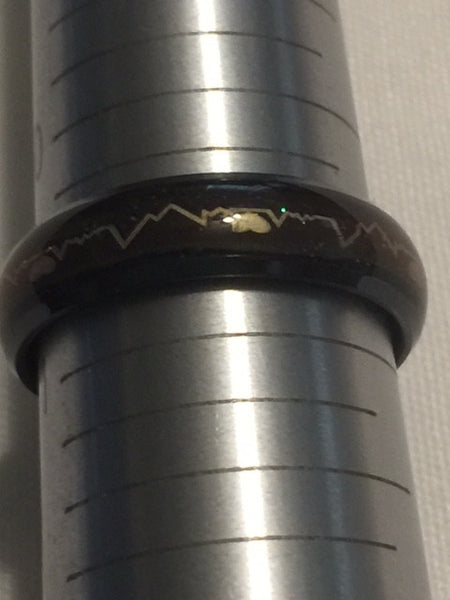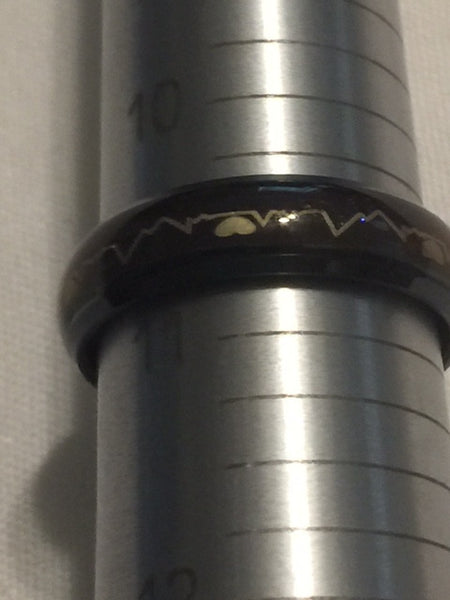 HEARTBEAT BEWITCHMENT, SIZE 6
7-14-17
These are so highly amazing I can't believe we did them so strongly! If you are looking for serious love in the way in which you want it with no BS or issues in getting EXACTLY what you want then this little magical and scientific ring of swellness, you want!
These rings were bought very cheaply and because of that the savings will pass onto you. The magic though is not inexpensive but you won't pay a lot for it. We were able to work on these for days and could feel the magic and testing it took no time at all, that is always a great sign!
If you look close you will see a spark in the rings, that is the magic and was not present in the rings when we bought them. The lttle zig zags are the heart beat of you and the color changing process is it working.
How does it work?
You wear the ring on any finger. Your body will heat it up. The magic will ignite inside and you will see a spark. The spark lets you know it is working. That same spark goes from your finger to the brain of who you are seeking. Your intentions and what you want doesn't even have to be thought about because it is picked up by your consciousness or unconsciousness. The spark travels like unseen brain waves and hits the person you want like magic bricks. After the magic hits it will also act on it's on to remove others that stand in your way, family, friends and even other lovers. The brain begins to see you in a entire new light and likes what it see's. If seeking marriage it will be gained. If seeking just a love relationship or getting back a lost lover it will all happen. Likes and dislikes can be changed but still with keeping the person who they are and who you want. The magic can be reversed at anytime you wish by simply runing the ring quickly through a flame one time. Once that is done if you are seeking someone else you may use it again. So mutiple magics with many uses for many people.
A true supernatural and yet scientific magic to bring you the lover or love of your life, forever.
I only have three.
This is a size 6