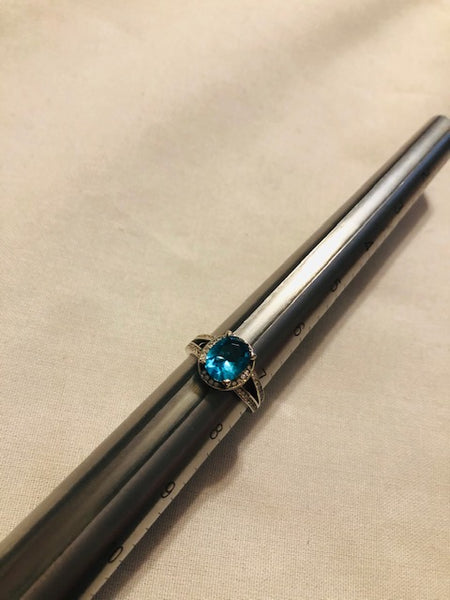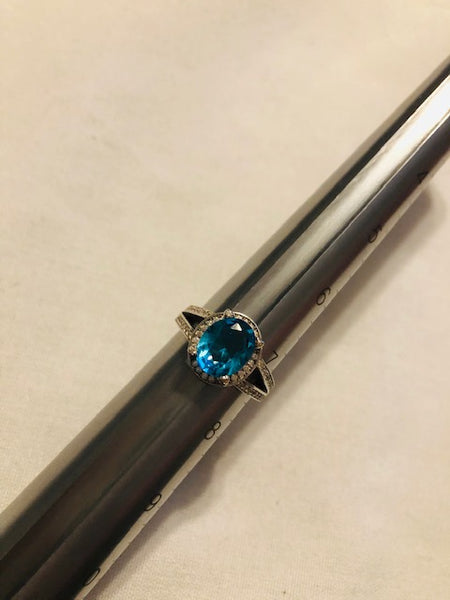 Henosis and Emanations of the One
3-11-20
This piece is a sterling silver ring with a beautiful aqua blue stone.  
This piece holds a magic that was developed by an ancient philosopher named Plotinus. Plotinus explains existence has three aspects. These aspects are the One, the Soul, and the intellect. Existence is nothing more than an emanation and reflection of the One. The One is a source of knowledge and magic that has neither a beginning or an end. It just exists and our reality is a reflection of it. It gives us life energy indiscriminately such as the sun gives light to the universe. Each individual is made up a soul that has been emanated by the One. The intellect is the ability to reach out of your normal mortal bounds to connect with the One. This is a process that is known as henosis and puts you on the same conscious level as the One.

This piece holds the energy that will allow you to emanate from your own body to reflect back upon the one. It will allow you to experience henosis. This will allow you to join the One on a subconscious level. You will gain the knowledge and duality of the One, with its ability to alter reality. Remember-- we are an emanation of the One. The One controls existence. As such anything we experience is a reflection of the one. Magic, for instance, is allowed by the One. Astral travel is allowed by the One. Spell-casting is allowed by the One. The One is the soul of the universe and can reflect what it wants to reflect. Unity with the One through henosis allows you to control the emanation process. As such, you will be able to emanate reality into your life. This can be any reality that you want-- whether it's wealth, magic, love, the perfect job, power and influence, fame, or something else. When you own this piece you get the ability to emanate whatever you want into your life, because that is the power of the One.