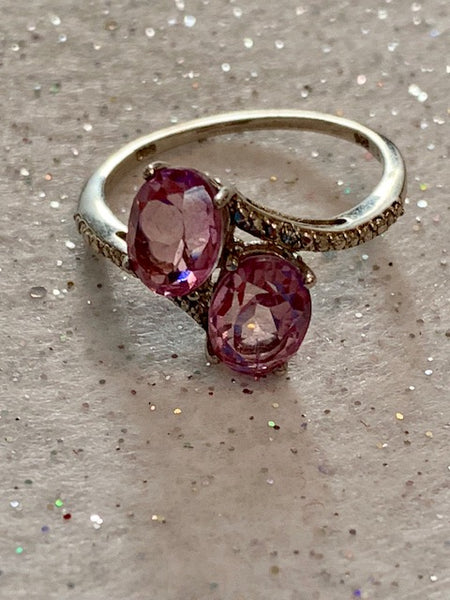 Henry Cavendish's Creations of the Mind
Before buying, please be sure that you view and are aware of our Shipping Policy-- https://youtu.be/y8uA4M7ijVk

When it comes to magic, you would be surprised the number of people that are involved. I mean literally, anyone could be involved. it doesn't matter whether it is our best friends or our family. Hell, it could be little old Ethel down the road who makes you carry in her groceries. The point is that magic existed everyone. In the case of the late Henry Cavendish, there were no exceptions. On the books, Cavendish was a world-renowned philosopher, scientist, and experimental and theoretical chemist and physicist. He was born in France near the city of Lions, but later moved to England when he realized that his services were more needed there than in France.

It was in the UK that his practice took off and it was here that he was credited with the discovery of hydrogen, which he called "inflammable air." However, it wasn't just philosophy and science that he was into. Do not let the history books fool you. Cavendish was also into the occult arts and spent many years studying them and practicing them. He perfected his ways of magic and introduced them into the royal court, attempting to seek their approval. Some of them embraced him, some of them did not. The fact of the matter is that he was a very powerful power creationist aside from the more "realist" science that he took part in.

On such are of paranormal science, as we shall call it, that tickled his fancy was the sorcerers stone. However, he was smart enough to realize that if there was a magic out there that could change particles, it didn't just change the atoms of aluminum and other metals to gold. He realized that if such a magic existed, it most likely could change the course of history. He set out in an attempt to master the concept. Of course, he didn't fall short and he published many teachings on how to use alchemy and your own DNA to manifest any type of power that you could possibly think of. His teachings got swallowed up by the leaders and rulers of the world who were power hungry and thirsty for all of the power that they could possibly get their hands on. While you will read tons of stuff on Henry Cavendish's scientific breakthroughs, you will read nothing about his work in the paranormal. It has been kept quiet.

In actuality, Cavendish was the creator of something far greater than any of the scientific works that he completed. He was able to take the energies of the sorcerer's stone, the whereabouts he came across while working with a colleague from the Middle East. He was able to establish a connection between the energies of the alchemy stone and the human body. This connection was created in such a way sparked a dormant part of the human mind, a part that lives in the subconscious. Get this-- through a simple "flip of a switch" using the park of powers from the stone, a human's mind could be alchemically transformed into being able to manifest anything that they thought about.

When I say anything, I literally mean anything. The human mind has always been a very powerful thing. Things such as seeing other people's thoughts and moving things with the mind have been somewhat common. However, the ability to manifest whatever one is thinking into reality is a whole new ball game. You could literally manifest any power or ability that you have ever wanted. You could manifest wealth or entities and beings of all kinds. You could manifest the destiny and future of yourself and others. It just all really depends on how you would use that power.

Now, what I am telling you is that we have a piece that has been created using the sorcerer's stone that will allow you the abilities that have been researched and created by Henry Cavendish. This is the alchemy that is necessary to create the spark of the mind that bring the dormant part of your subconscious to life. This will allow you the ability that Cavendish called Mental Manifestation. This will allow you the type of manifestation that I have described above and will literally allow you to manifest and materialize whatever it is you think up of in your mind and bring it life in the mortal realm. It is an astounding piece with an ability that we will not likely see again. So, if this sounds like something that you would be interested in, speak now or forever hold your peace.
I WOULD JUST LIKE TO POINT OUT THE OBVIOUS.  THIS IS NOT A PIECE THAT WAS CREATED BY CAVENDISH.   THAT WOULD MAKE IT HUNDREDS OF YEARS OLD.  THIS PIECE IS NOT HUNDRE OF YEARS OLD.  IT IS STERLING WITH AUNTHENTIC STONES, BUT IT IS A MORE CONTEMPORARY PIECE.  IT HAS BEEN MADE IN THE SAME FASHION THAT CAVENDISH'S PRIOR PIECE WERE MADE WHEN HE DISCOVERED HIS AMAZING ABILITY!