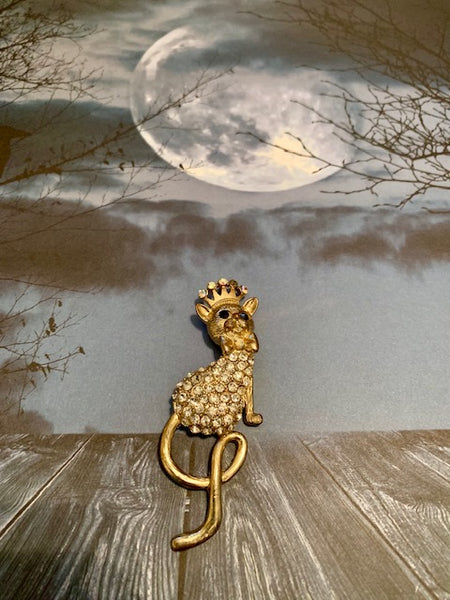 Here Kitty Kitty, You're New Witch Familiar
Before buying, please be sure that you view and are aware of our Shipping Policy-- https://youtu.be/y8uA4M7ijVk

There are those people that love cats so much that they have 47 of them lounging around their house. Yeah, that's right 47. I'd like to say that this isn't true, but it is. There was a lady down the street from where I live that just got arrested for animal cruelty because she was housing them but apparently not feeding them. Needless to say, she probably didn't have a problem with mice. Either way, if you are crazy about cats but you want to enjoy them in a way that's not going to impede your lifestyle then this is the piece you want. This piece holds a witchcraft spell that binds a cat familiar to you. This familiar is actually hundreds of years old and will appear to you in its spirit form around your house. It requires zero feeding and the best part about this cat is that when you need or want something cast, it will do it for you. The familiar is capable of pretty much casting any kind of spell, so whatever you dream up in your mind of being cast for you, simply mentally project it to your familiar and it will cast it on your behalf. Oh, the cat doesn't have a name, so you will need to find one for it. Meoow.