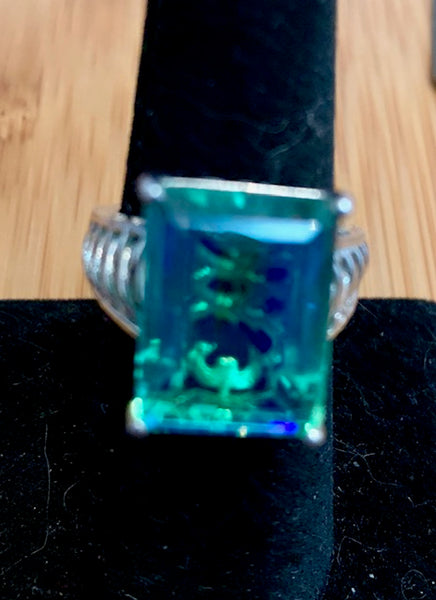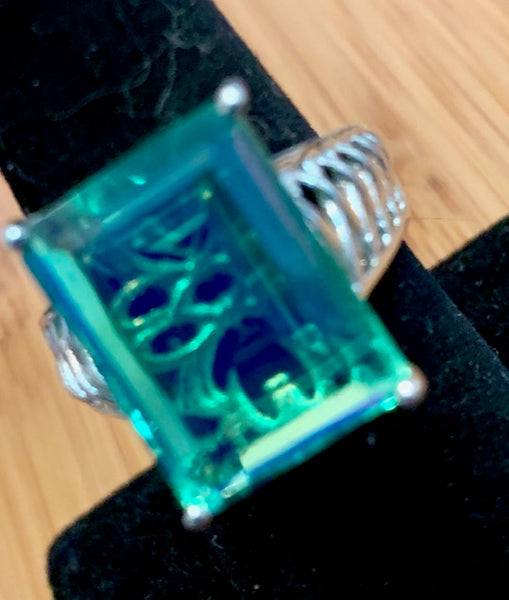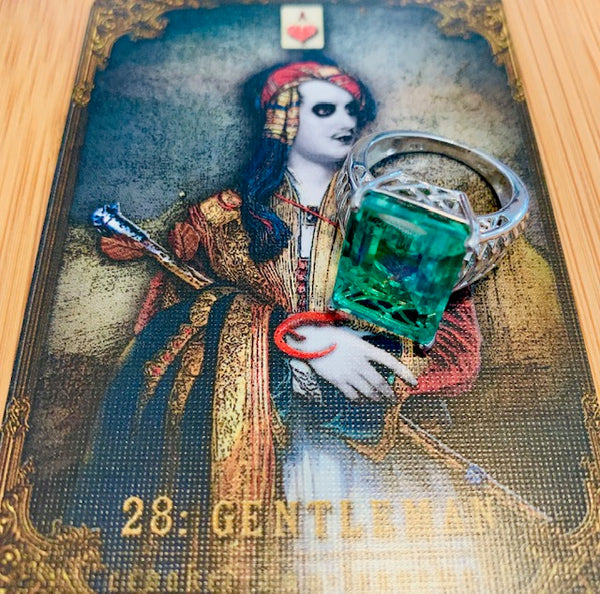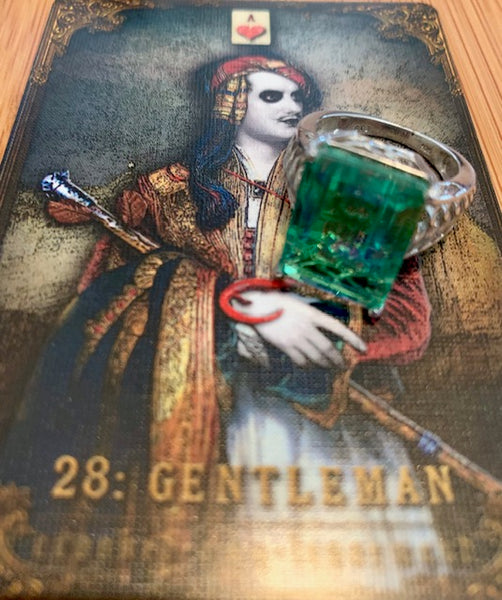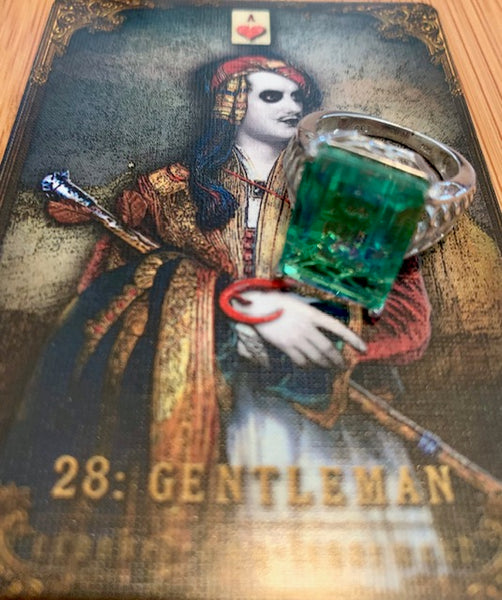 Hermetica: Scribe of the Gods
We made this piece using one of the Crowley Grimoires. We say one because he actually kept several grimoires, each with different material. We scored this piece at the Underground Auction. While it didn't give us a specifically empowered item, it gave us the ability to create these items. This is one of the items that we made using the Crowley Grimoire and you will be amazed at what this piece will allow you to do for you. While it is simple to use, this piece is extremely powerful. We call it scribe of the gods. More on this later.

This piece summons the presence of Hermes Trismegistus a.k.a. the Thrice Great Hermes. This was the name given to the Egyptian god Tehuti. Like Hermes, Tehuti was the scribe of the Egyptian gods. He wrote down their history and wrote into existence their powers and magic. These writings were stored at the Library of Alexandria, watched over by a group of magical sorcerers known as the "Librarians."

Unfortunately, this sacred knowledge was lost when Egypt was invaded and the Library at Alexandria was burnt to the ground. This is why the manifestos of the Thrice Great Hermes were given to Aleister Crowley in a vision. He wrote down the visions that he saw into the Grimoire that we eventually bought from the Underground Auction.

Into his Grimoire is written a type of magic that is called Hermetica. This is the type of magic that can be attributed to the Thrice Great Hermes. Among his abilities is that which allows him to write magic into existence. That is the power that you are getting with this ring. The ring Itself has a beautiful stone that changes colors from blue to green depending on how the light hits it or which way you turn your hand.   The gem is encases in sterling covered in platinum. However, the beauty of this ring is nothing compared to the magic that it brings you.

When wearing this ring, your hand becomes the hand of Thrice Great Hermes aka Tehuti, scribe of the Egyptian gods. While wearing this piece you will be able to write down magical abilities. These abilities will be preserved in the stone of the ring, which is where the magic is stored. You will then be able to use this ring to summon whatever magic you have written about. So, basically, this ring allows you to become the scribe of the gods and to write your own magic into existence.