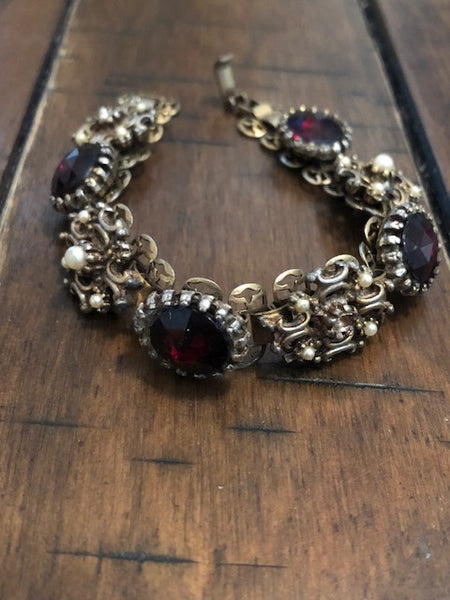 Hidden Romanian Sanguine Chambers
There are those that say the paranormal world is nothing more than a bunch of make-believe. I dare them to say that after experiencing this piece. This item is proof that vampires roamed the earth in ancient times and continue to do so today. It comes from an ancient citadel that archaeologists have found in Romania. The city is three times the size of the famed ancient city of Troy. Somehow the existence of the city has gone unknown and largely undocumented.

Within this hidden ancient city there have been discovered chambers that were used for blood rituals. These blood rituals were performed by the likes of ancient vampires that would round up their victims and have feasts in these chambers to honor the vampire gods. Eventually, the humans developed their own weapons against vampires and hunted them, dispersing the covens and clans.

Either way, this piece has been to the blood ritual chambers in the Citadel at Santana in Romania. It has absorbed the powers of the blood sacrifices that have been made there and houses ancient sanguine energy that will bring the person who wears this piece the power of an ancient sanguine vampire. This piece is not spirited, it just holds the powers. What powers will you get? All of those powers that have been told in the age-old legends about the existence of vampires. You will gain superhuman abilities such as strength, agility, and speed. You will gain the ability to mesmerize and hypnotize other people simply by looking into their eyes. You will gain a full psychic makeover with the ability to read the minds of others and to see their thoughts, also to see the future and all that it holds. You will gain the knowledge of sanguine spells, which are kind of like regular spells, except they are cast with the energy of blood, which is held in this piece. This piece is a simple way to embrace sanguinity without having to undergo a full transformation.